Wednesday 29th August 2012
SPOTTED: LISTER XJS V12
Lister puts a bit of lead in this XJS's pencil courtesy of a 6.0-litre V12 and a manual gearbox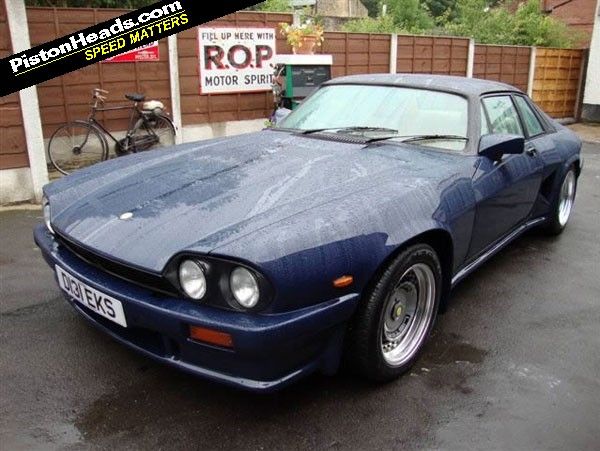 The Jaguar XJS is a cool car and, in standard form, a cheap one to buy if you're
feeling bold
. It hasn't quite escaped that 80s chintz though, the chrome and whiff of the darker days of the British car industry (a smell like musty velour, if you will) still not entirely behind it.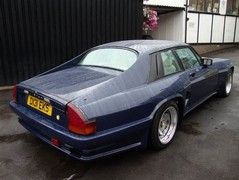 Of its time, sure, but what a piece of kit
This one's a bit different though. Stripped of plated spangle, bodykitted and fitted with 485hp's worth of 6.0-litre V12 there's a definite bunch more attitude about it. And somehow it seems to have steered through 80s naff and come out the other side through sheer force of nature. There's not much soft and wafty looking about this bruiser, the manual gearbox adding further to its hairy-chested charm. A hairy chest you'd feel honour and duty bound to display with some jewellery nestling within, were one to drive it. And if you're not sufficiently hirsute then bad luck, you don't qualify.
There were more powerful XJSes about, 7.0 and even 7.4-litre conversions available, one of the latter from Forward Engineering also available in the PH classifieds for nearly half the money asked for this one. And the TWR ones have a degree more official recognition. But Lister's ties to Jaguar proper are also well-noted so there's provenance to go beyond a lairy bodykit and big-capacity V12. Hard as nails on the outside, Lister kept the more luxurious feel inside and the cream leather is entirely befitting a car of this era.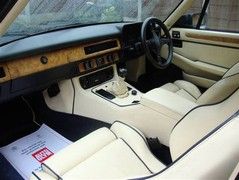 A comfy place to scare yourself silly
Fast Jags always have a sense of caddish charm about them, the more so with this one thanks to a beguiling combination of muscle car mechanicals and just enough traditional class to carry it off. £30K is a lot of money for an old XJS, true. But, one of just 33 apparently built, you'll struggle hard to find its equal.
---
JAGUAR XJS LISTER V12
Engine: 5,994cc V12
Transmission: five-speed manual, rear-wheel drive
Power (hp): 485 (claimed)
Torque (lb ft): N/A
MPG: Not many
CO2: N/A
First registered: 1986, rebuilt by Lister in 1988
Recorded mileage: 34,000
Price new: N/A
Yours for: £29,950
See the original advert here.