Thursday 30th August 2012
TIME FOR TEA? CHALLENGE BLOCK!
Calling all have-a-go hoonigans - your chance to prove your gymkhana skills against Block himself beckons!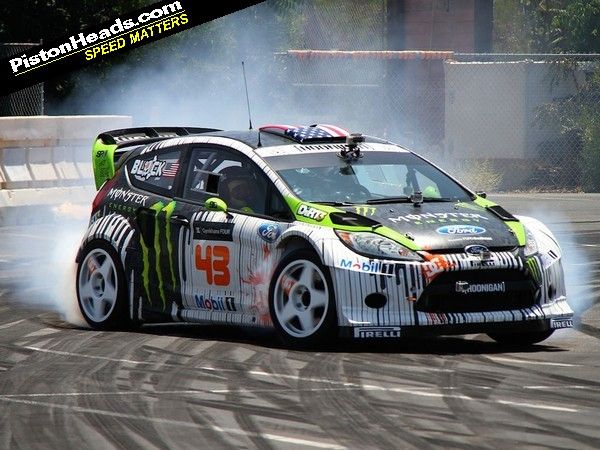 Stuck for something to do this weekend? Inspired by all that Ken Block debate and reckon you could do better? We'd love to obviously but we've got something on. But if anyone else fancies a crack there's an open invitation via
Gymkhana Grid
to prove your worth in the UK qualifying round this weekend, ahead of the final at Santa Pod's
Flame and Thunder
event at the end of the month.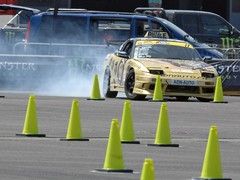 The French have had their go, now it's us
All explained neatly, and very amusingly, in
today's Time For Tea? vid
. Which just goes to prove that, whatever you
make of Block
, you can't accuse him of taking it all too seriously. Amen to that.
Following an opening round in France (video here ) events here in the UK at the Trax show at Silverstone and then in Germany and Holland will sort out the contenders for the final. Drivers of four-wheel drive cars will face Block, rear-driven heroes Vaughn Gittin Jr.
It's not too late to enter either , which has got us inspired for this week's Shed Of The Week browsing. Buy a shed, take it to Silverstone and beat Block? Go on somebody, do us all proud!

---