Tuesday 4th September 2012
SPOTTED: AUDI S8 MANUAL
It's in Germany but the idea of a manual S8 is enough to get Harris interested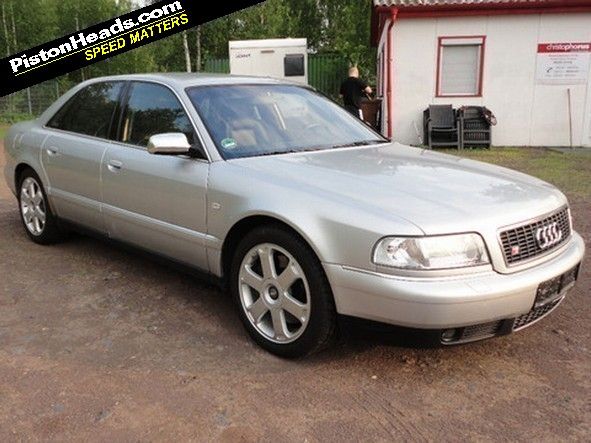 Like so many originals, the first generation S8 glows with an appeal none of its successors has quite managed to repeat. It might be the shape, it might be Ronin - it could well be something else. The first S8 is just cool.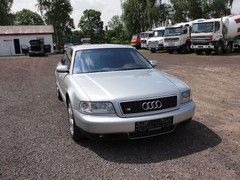 Discreet, until you start living the Ronin dream...
The problem for us Brits is that we only got the five-speed auto version, whereas LHD markets had the option of a six-speed manual. No, it isn't an especially enjoyable transmission, but it does alter the ratios of sport and luxury dealt by this lump of aluminium slightly in favour of the former. It's subtle, but easily identified. As an auto, this is no E34 M5 rival; as a manual it's getting much closer.
Most importantly, the manual is Ronin-spec, and will prove much more useful for those looking to head to Paris and pull some shapes on the Peripherique. Make sure that hand-brake cable is nice'n'tight.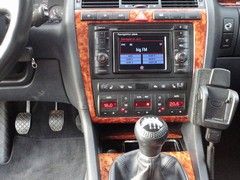 Manual a wise choice; wood certainly not
This one
, located in Koblenz, looks ideal to me. Good colour, good spec and ready to roll. It's top-dollar for a 12-year-old car, but what other luxury saloon looks so graceful and offers 160mph 4WD performance?
---
AUDI S8 MANUAL
Engine: 4,172cc V8
Transmission: Six-speed manual, four-wheel drive
Power (hp): 360@7,000rpm
Torque (lb ft): 317@3,400rpm
MPG:20
C02: N/A
First registered: May 2000
Recorded mileage: 69,000km (42,874 miles)
Price new: £65,198.63
Yours for: 13,900 euros (c. £11,000)
See the original advert here and get ready for a trip to Koblenz if you're interested - home via the 'ring perhaps?