Tuesday 4th September 2012
AUDI RS5 CABRIOLET SET FOR ONLINE LAUNCH
Audi gets ready to lift the lid on the RS5 with new cabrio debuting on Thursday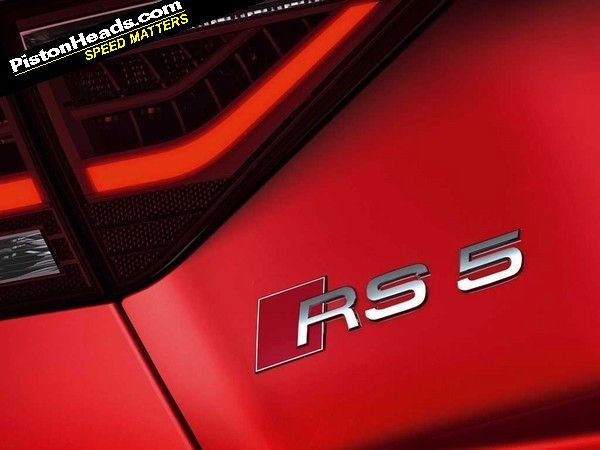 A live unveiling of the Audi RS5 Cabriolet will take place this Thursday via an internet feed. Starting at 2pm Central European Time (so 1pm over here), the debut of Audi's latest RS will be online for all to see.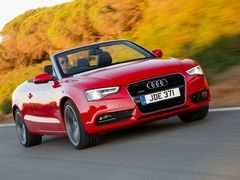 Recipe for RS5 Cabrio: Take one open-top A5...

It's no secret that the RS5 underwhelmed somewhat on first impressions but has since been updated with tech from the RS4 and claims to answer many of those initial criticisms - we've got one booked in for a test soon so we'll find out if that's the case. Suffice to say, the cabrio will also have these alterations and will, it's hoped, offer a little more engagement.
Safe to assume it'll keep the same 450hp and 317lb ft from a 4.2-litre V8 paired with a seven-speed, S-Tronic dual-clutch transmission. And, of course, the potential for an open air V8 concert courtesy of the folding roof. Given that the noise was the one thing we could all agree on in the coupe this can only be a good thing.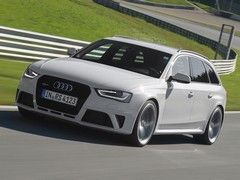 ...and mix with RS4. A perfect blend?
So, what to should we expect from the RS5 Cabriolet? Its direct predecessor, the RS4 Cabriolet wasn't the greatest RS ever and not a patch on its Avant equivalent. And the new
B8 RS4 Avant
is certainly superior to both of those, and is being used to make the RS5 coupe and cabriolet better cars.
We'll be following the reveal on Thursday to keep you updated but, should you wish to follow it yourself, the link is here.