Tuesday 4th September 2012
TIME FOR TEA? AMG'S 'RED PIG' IN ACTION
Time For Tea? reprises Friday's Pic Of The Week and a chance to see AMG's 'red pig' in action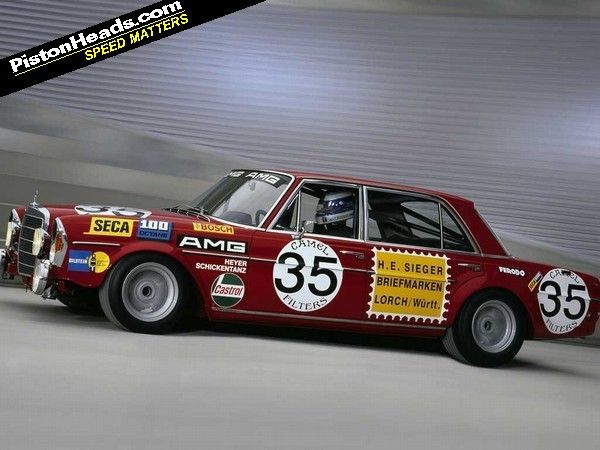 You couldn't get more 70s than this if you suddenly sprouted a huge set of sideburns, slipped into some polyester flares and sparked up a fag at your desk while winking salaciously at your female colleagues. We don't recommend any of these. Rather, make a brew, get your headphones on and indulge in some 70s porn. Er, of the four-wheeled variety.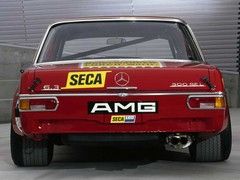 This is where it started for AMG
We have PHer dave_stew to thank for this one. Having seen Friday's
Pic Of The Week
he shared a link to some video footage of the fabulous Mercedes 300SEL 6.8 AMG built for its first ever race at the
Spa
24-hour in 1971. The monster Merc, driven by Hans Heyer and Clemens Schickentanz (possibly both Germans but we're not sure...) came second overall behind a Capri RS but has gone down in legend all the same. And here it is in action, along with a host of other similarly fabulous fat-tyred 70s touring cars, all sliding about on Spa's tarmac even with all that rubber on the ground.
If you've ever found yourself muttering 'them's were the days...' then you'll be finding vindication in the following footage too. This was back when Spa was still very much a road circuit, cows, blokes leaning out of their lounge windows and even a pair of suggestively posed policemen (look, it's the 70s...) all just inches from the action. OK, the German commentator isn't exactly the last word in breathless enthusiasm but ignore him and marvel at the cars - the Merc looks fabulously out of place, the CSLs sublime, fat-tyred Escorts brilliant and the Camaros and Mustangs suitably pumped up and noisy. Oh, and wait, is that really a Citroen SM in the middle of a touring car race? What the hell?
Anyway, enjoy the vid - we did!

---