Monday 10th September 2012
SPOTTED: BMW 850I
It's a V12 BMW with a manual gearbox and it's less than £10,000!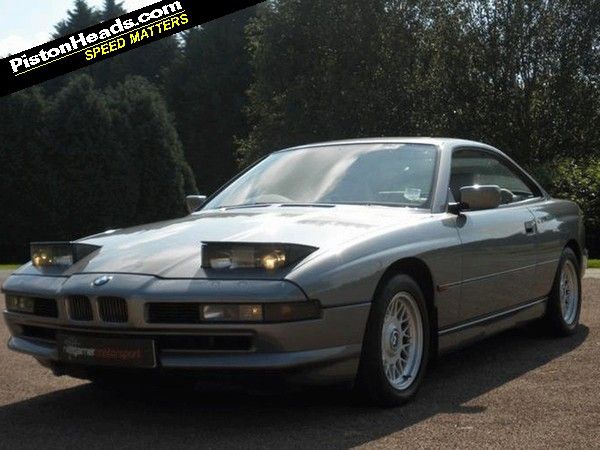 If you were to level some criticisms at contemporary BMWs, what would they be? I'd like to hazard a guess that your complaints might focus on the lack of multi-cylinder engines, reduced manual gearbox availability and some rather dreadful styling (yes the Z4 and 6 Series are lovely, but they can't excuse the X6 and 1 Series).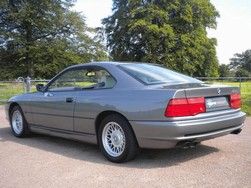 So how about this? A V12 8 Series with a six-speed manual gearbox, a piffling 54,000 miles on the odometer and a four-figure asking price. Doesn't it just look the business? You can always tell an inherently good car design when it doesn't require huge rims to bring the best from the shape. Those on this 850 can't be any bigger than 16 inches and yet it still exudes a great class, elegance and, with that angular front, aggression too. Moreover, rollin' on those big rubber doughnuts should make for a sweet-riding car, just the thing for your next jaunt across Europe...
You couldn't wish for a better powerplant to complete a cross-continental journey with either. The five-litre V12 is hugely understressed, producing just 60bhp per litre So whilst 300hp doesn't look much, a solid 330lb ft of torque should allow for sixth gear to suffice for most overtaking duties. Having said that, with a manual gearbox in a large BMW being such a novelty, you may find yourself swapping cogs just for fun!
Despite its desirable powertrain combo and low mileage, this 850i is very far from the most expensive 8-Series you'll find. Later versions of the 840ci are still commanding premiums into the teens, making this £10k car look even better value.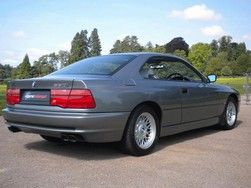 Of course, that is just the asking price; the old adage about not being able to afford to run a car used if you couldn't afford it new has never been more appropriate than here. However often you minicab-shuffle straight into sixth, twelve cylinders will always need plenty of fuel. This particular 850i also has adjustable dampers which, whilst undoubtedly a nice luxury to have, are not a cheap component to replace. Finally, without wanting to vilify this 8 Series, it should be remembered they were never produced in huge numbers and that the last was made 15 years ago; some parts may be hard to come by.
But objective considerations may be hard to recall seeing this in the flesh with '£9,995' in the windscreen. Excepting the 507, it could be the most beautiful BMW ever produced in probably the perfect specification. I think it's wonderful.
BMW 850i (manual)
Engine: 4988cc, V12
Transmission: Six-speed manual, rear wheel-drive
Power (hp): 300@5200rpm
Torque (lb ft): 330@4100rpm
MPG: 24.5
CO2: N/A
First registered: 1992
Recorded mileage: 54,400
Price new:
Yours for: £9,995