Monday 10th September 2012
HENNESSEY CTS-V VR1200 TWIN-TURBO COUPE
Cadillac's flagship tuned by John Hennessey, with predictable results!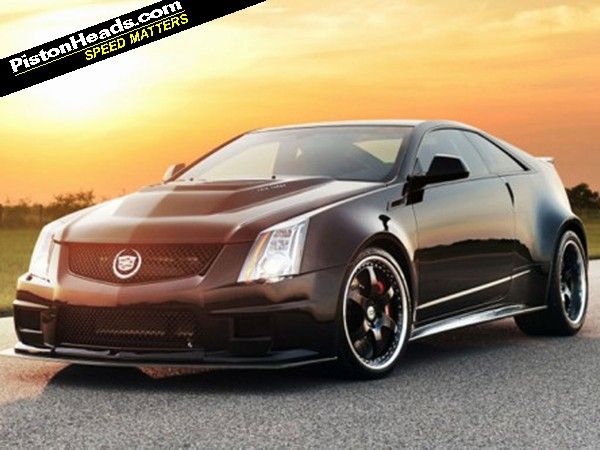 The Cadillac CTS-V is not a car that requires any more power. This is because, thanks to a slightly detuned supercharged V8 from the Corvette ZR1, it already makes 556hp. It therefore has parity with its European rivals such as the 552hp BMW M6. But the Americans are never quite happy just maintaining parity, are they?
To that end, here's the Hennessey CTS-V Twin-Turbo VR1200. As you may know, Hennessey is famous for producing crazy power outputs from modified cars, often American. It is perhaps most famous in Britain for the Dodge Vipers produced in the late 1990s and the Lotus Exige-based Venom GT. The CTS-V VR1200 is classic Hennessey; basically, make as much power as possible and put it on sale!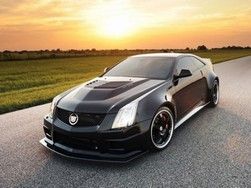 Ok, its products are (slightly) more refined than that concept, but this CTS-V is all about the numbers. Out goes the regular 6.2-litre V8, substituted with a 7.0-litre unit. The supercharger is replaced with two turbos. The modifications also include forged internals, a new cam, high-flow cylinder heads and injectors and an entirely new exhaust system. The Cadillac ECU is also replaced with one of Hennessey's own design. The result? 1,224hp and 1,109lb ft. Even allowing for drivetrain losses, Hennessey claims 1,066hp at the wheels(!).
Performance is predictably stupendous: 0-60mph in 2.9 seconds, a 10.2 second quarter-mile time at 141mph (sorry, Americans still do this) and a top speed of 242mph. The VR1200 is manual, though Hennessey will reinforce the standard Cadillac auto if you don't fancy swapping cogs with 1,224hp to concentrate on...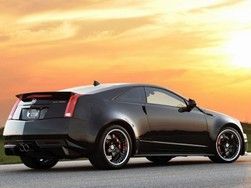 Predictably, upgrades have been made elsewhere in an attempt to harness the rampant horsepower of the CTS-V Twin-Turbo. The brakes are carbon ceramic, for example, and feature gigantic 384mm discs all-round; the fronts are grabbed by eight-piston calipers, with six at the rear. Michelin Pilot Super Sport tyres are also fitted, though traction will probably remain an issue regardless of the rubber with 1,224hp! Hennessey has also tweaked the CTS-V's magnetic dampers.
External changes include a carbon front splitter,rear diffuser and some swollen wheelarches. Alright, the bonnet vents are a bit outlandish but the overall effect is fairly restrained given the performance available.
Hennessey will only build 12 examples of the CTS-V Twin-Turbo VR1200. However, with saloon and estate variants of the Cadillac also available, we can only hope further special editions can be made of those cars for perhaps the world's greatest sleepers...