Wednesday 12th September 2012
VOLVO C30 POLESTAR AND V40R
Two new Volvo hatches, one from Volvo themselves another from tuners Polestar
Volvo C30 Polestar: So can Polestar now deliver on the promise of its concepts? Not exactly, says Matt Bird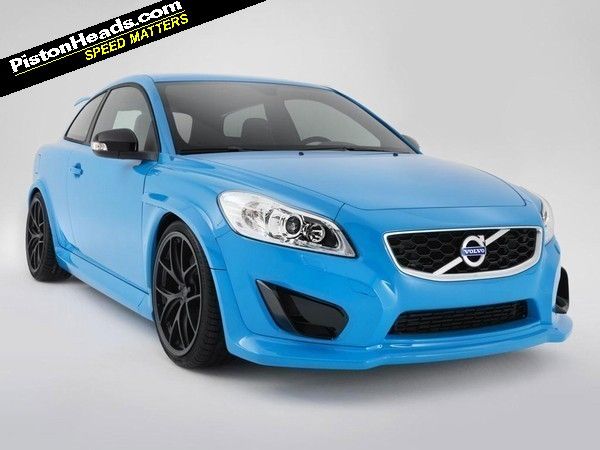 Volvo tuners Polestar can make a damn good fast Volvo, a fact demonstrated by the recent C30 and S60 Polestar concepts. After much anticipation they have now launched a road-going version of the C30 called the 'C30 Polestar Limited Edition', with 250 being produced exclusively for the US market

The road version of the C30 Polestar isn't anywhere near as powerful as the 400hp, 4WD monster from 2010. In fact, the 250hp and 273 lb ft it produces are simply the result of the Polestar power kit that you can add on any C30 T5. Tweaks to the suspension, based on the kit already found on the T5 R-Design, give 30% stiffer springs, monotube dampers in addition to a quicker steering ratio.
So, what the Limited Edition appears to be is a cosmetic overhaul and not the fire-breather we had hoped for. All 250 cars will be painted in Rebel Blue, a colour that identifies Polestar models, and then everything bar the IKEA kitchen sink is on offer in terms of equipment. Painted alloys, a bodykit, xenon headlamps, keyless entry, electric seats... Lots of things to distract you from the fact you're not driving the real Polestar C30, basically.
In the US, the C30 Polestar will cost $32,445 (just over £20k) when sales begin in November and while it's not exactly what was hoped for with a road-going Polestar Volvo, hopefully it's the start of more cars being produced by the two firms. Everyone is aware of the potential after all, so hopefully the UK versions will be a bit hotter.
The new V40 R: Will it be as good as the BMW M 135i ponders Richard Aucock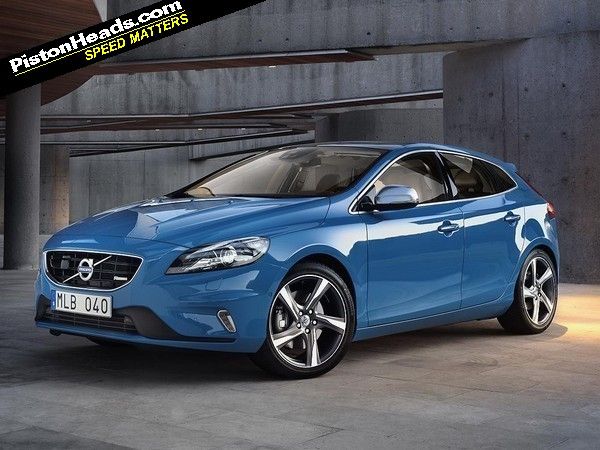 Volvo has revealed its new V40 R-Design range, an impressively bold 'mainstream sport' trim line that even offers a bespoke and suitably 'R' colour called Rebel Blue.
Encompassing every engine in the V40 line, R-Design output stretches from 115hp in the 94g/km CO2 D2, to 254hp in the 2.5-litre five-pot T5: an impressive 141hp span for a range of cars that are otherwise identical.

All V40 R-Design get a new front bumper with a silk metal frame for the high-gloss grille and flashy daytime running lights. At the rear, there's the default diffuser and twin exhausts, pus more silk metal detailing. Standard wheels are 17-inch five-spoke diamond-turned rims: 18-inch is optional. If, for some reason, you don't adore Rebel Blue, six other paint colours are available.
Lovely part-leather/T-Tec seats with an embossed R-Design logo feature inside, along with sports steering wheel and pedals, blue-edged aluminium detailing and the V40's snazzy TFT display dials. Like other models, these are configurable, but this time the colour stays the same: an R-Design unique 'radiant blue'. Posh R-Design Lux models add full leather seats, xenons, keyless go and sensors for rain and light.
It's not all show, either. Volvo's done an impressively thorough job with the chassis, thanks to help from STCC driver (and Polestar Black R pilot) Robert Dahlgren. In addition to the standard Dynamic chassis, he's helped tune an optional Sport chassis, which lowers the V40 by 10mm, adds stiffer springs and dampers plus thicker anti-roll bars.
Details have been considered too: the front MacPherson struts are stiffer, thanks to 25mm rods, which Volvo says absorbs lateral loads better. Meanwhile, monotube dampers feature at the rear, with compression and rebound controlled by the same valve. In doing so, the fluid flows more quickly, for faster response to inputs.
In all, it's an attractive new model line for the V40 range, for which deliveries in the UK will begin in January next year. Prices are out next month: expect a starting point of around £22,500, with that T5 version going for around £30,000. Sharp and swift enough to take on a similarly headturning Estoril Blue BMW M 135i? We'll find out soon.