Thursday 13th September 2012
THE SPEED CAMERA IS BACK WITH A VENGEANCE
50% more to arrive in the next year - and no time wasted sending the film off to Boots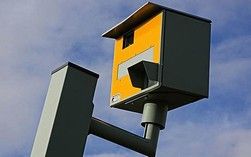 The death of the speed camera has been greatly exaggerated. According to a report in The Daily Telegraph, they're set to make a comeback – and, thanks to digital technology, they'll be more efficient than ever before.
Apparently, 21 of the 33 safety partnerships who responded to the newspaper's questions are now installing new digital speed cameras.
Unlike current film GATSOs and other brands, they can effectively take pictures indefinitely as they can't run out of film. Because images of speeding motorists are sent straight to a control centre, they are also much cheaper to run.
The Telegraph is predicting the number of speed cameras will increase by almost half in the next 12 months alone, and reveals that four safety partnerships (Cheshire, Norfolk and Suffolk, Northants and Nottinghamshire) have already admitted they expect the number of prosecutions to increase.
The coalition Government, which promised to end the 'war on motorists' by stopping central funding for speed cameras, is distancing itself from the predicted rise in cameras. "It is for local authorities and police to decide whether or not to use speed cameras and how they wish to operate them," Transport Minister Stephen Hammond told the paper.
"However, we do not believe that cameras should be used as the default solution in reducing accidents, nor as a way of raising revenue."
While the Government currently receives cash from speeding fines – the minimum is set to rise from £60 to £90, incidentally – the money from speed awareness courses (averaging between £70 and £97) is kept by safety partnerships and police forces. SACs are offered to drivers who have broken the speed limit but not gone more than 10 percent plus 9mph over the stated limit. In return, they don't get three points added to their licence.
It seems this SAC bounty is set to herald a new era of 'digital GATSO' – funded, ironically, by the very motorists they are set to catch with greater efficiency than ever…