Monday 5th November 2012
TIME FOR TEA? HOT SWEDISH ACTION
Behave, not that kind of hot Swedish action - this is definitely work safe!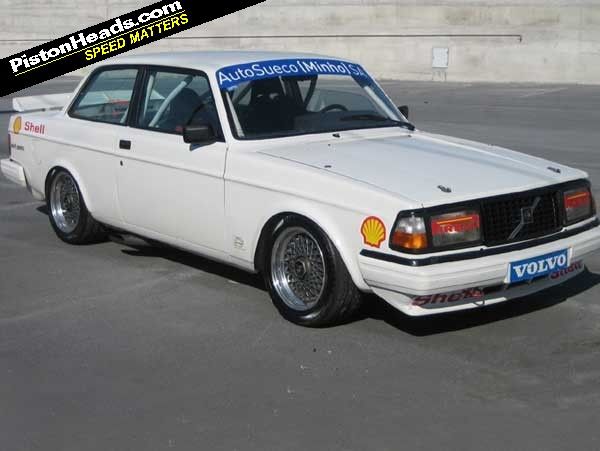 So, browsing through the back pages of the new issue of
Classic & Sports Car
(from whom we 'borrowed' some rather nice pics to illustrate our
550 Maranello
buying guide - thanks chaps!) we chanced upon this rather
magnificent looking
car.
OK, actually not magnificent looking. A bit dumpy really. But undeniably cool. And quick enough to apparently beat Schnitzer 635CSIs and the Walkinshaw XJSes. So this car is for sale, even if the advert doesn't have a whole lot of information with it. If you're interested you can drop them a line.
And in the meantime check out the video we found off the back of looking at the ad and wondering if there was any footage of it in action. There is, these things racing - in all things - at Bathurst in their day. But this one is, appropriately enough, from Sweden and features the Volvo getting stuck in with the classic SD1 touring cars. Big, bruising touring cars the lot of them.