Monday 11th February 2013
OGIER BEATS LOEB IN SWEDEN
Turns out it takes a Frenchman called Sebastien to beat a Frenchman called Sebastien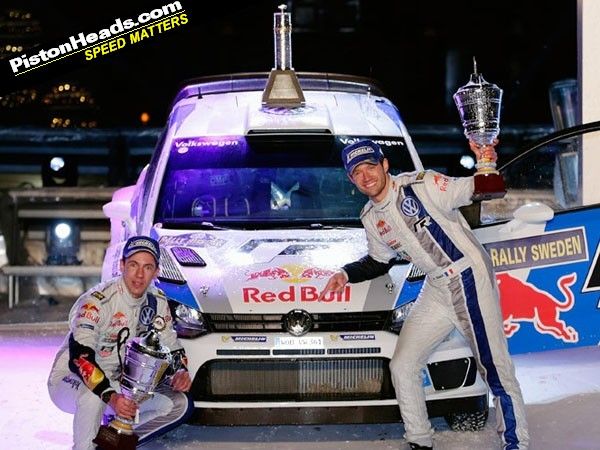 It might be his retirement year, but Seb Loeb has so far shown no intention of letting up, taking victory at
last month's Monte Carlo Rally
. But the nine-time world champion was denied the chance of a repeat performance, as fellow Frenchman Sebastien Ogier managed to hold him off to take home the spoils at Rally Sweden.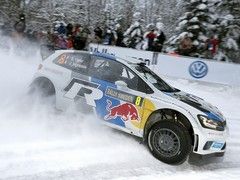 Ogier looked strong all weekend
Ogier led from the first day, pulling out a half-minute lead over Loeb, and despite constant pressure from the second-place man, Ogier kept his cool and pulled the gap out further to 41s by the time he crossed the finish line on Sunday.
It was a solid performance, and one which gave Ogier the championship lead. It was also the first victory for the VW WRC team; their car, the Polo R WRC, has been tipped as one to watch by many rally pundits, and this weekend its proved its mettle, suggesting that it has what it takes to mix it with the DS3s that have dominated recent years.
The result was all the more impressive as itís only the second time that a non-Scandinavian driver has taken the top spot in Sweden. The first was back in 2004, when the top spot was taken by ... erm ... Sebastien Loeb. Well, thereís a surprise.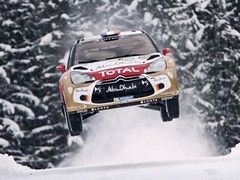 Loeb was denied a second win of four
So, does Ogier have what it takes to be the next French Sebastien at the top of rallying? Well if Swedenís performance was anything to go by, things look promising. That said, Mads Ostberg posted some quick times on Friday morning, with only an overheating problem on his M-Sport Fiesta putting paid to a potential challenge for victory. Jari-Matti Latvala came in just six seconds behind Ostberg in the second Polo, suggesting that he could be in the mix later in the season too. Assuming, that is, he can keep it on the stage.
It was his former team-mate Mikko Hirvonen who provided the first big off of the event, though, and one which he struggled to recover from, finishing 17th. Meanwhile Hirvonenís fellow Citroen driver Dani Sordo had an off on Sunday which resulted in his retirement. †
The weekend belonged to Ogier and to VW, though. Overhauling Loeb without the aid of a mistake or a retirement is a tall order; even more so on one of his favourite events. It sets us up for a season which may see fans of Frenchmen called Sebastien rewarded with even more success for their new man at the top. †