Thursday 28th February
LAND ROVER UNVEILS ELECTRIC DEFENDER
Not for series production - yet - but Defender EV shows even old dogs can learn new tricks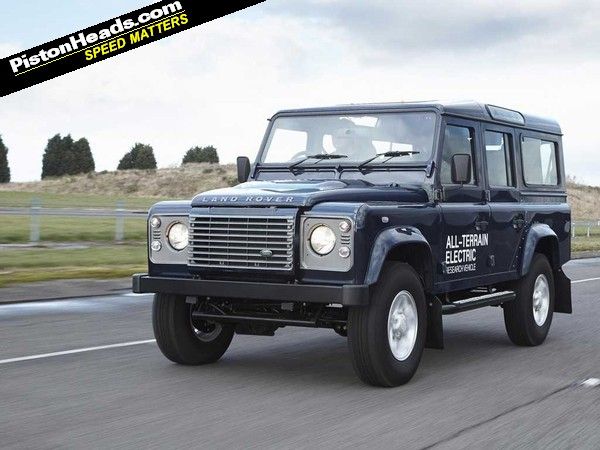 Land Rover has announced that it'll be bringing seven electric Defenders to the Geneva motor show.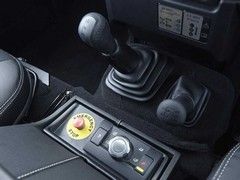 Electric drive suits off-road, says L-R
The EVs have all been developed from Land Rover's first electric Defender, Leopard 1. Each will feature a 95hp electric motor that packs a whopping 243lb ft torque, and drive comes courtesy of a single-speed, 2.7:1 reduction gearbox. Weight is up 100kg over the standard
diesel-powered Defender
. Nevertheless, Land Rover claims that the electric Defender will give a range of over 50 miles, and also says that the battery will allow up to eight hours' low-speed off-road use before recharging. Regenerative braking helps to achieve those figures, to the extent that just using the Hill Descent Control can generate up to 30kW. Once the battery is depleted, though, a full charge can be had in four hours with the aid of a fast charger, or in 10 hours with the aid of a portable 3kW charger.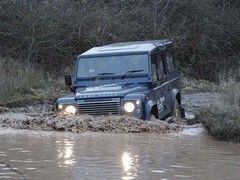 Legendary mud-plugging abilities remain
Land Rover has confirmed that these Defenders will act as a "rolling laboratory" to aid in the development of future all-terrain electric vehicles, and will enter "specialist real-world trials" later this year. Leopard 1 has already been subject to some fairly strenuous testing, including hauling a 12-tonne "road train" up a 13 per cent incline.
While these seven EVs won't make production, Land Rover reckons the instant torque characteristics of an electric motor make them well-suited to off-road use, and the company can see a case for an electrically-powered version within its future ranges - including, potentially, the Defender's replacement. "The smooth, low-speed capability of the electric drivetrain makes the electric Defenders especially well-suited to climbing obstacles without damaging the ground unnecessarily," it says.