Thursday 28th February
NEW MASERATI GT MC STRADALE UNVEILED
Latest iteration of GranTurismo MC Stradale gains two seats in the back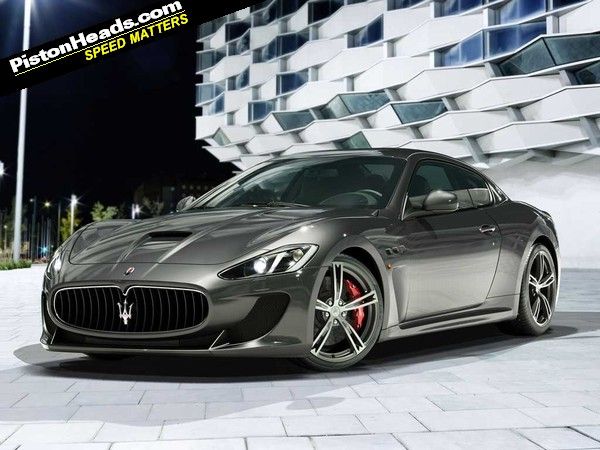 Maserati has announced a series of revisions to its
GranTurismo MC Stradale
– including, slightly bizarrely, the addition of two rear seats.
We say bizarrely only because the Stradale has always been the hardcore, "stripped-out" version of the GranTurismo – hence the 'MC' part of its name, which stands for 'Maserati Corse', or Maserati Racing. So the addition of two rear seats - just like the somewhat portly American-market version - somewhat pulls it away from that brief. Still, if Maserati's discovered that a bare-bones track special with space for the kids is what its customers want, then who are we to argue?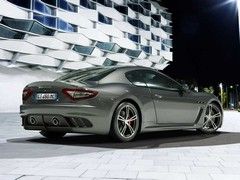 Bumper gills aside, istill a lovely looking thing
The other significant – and more obviously logical – change to the Stradale has been the addition of 10hp to the 4.7-litre V8, taking it up to the 460hp that's now standard across the GranTurismo range. As before, it's matched to Maserati's six-speed MC Race Shift electronically-actuated gearbox, and gives the updated MC Stradale a top speed of 188mph.
There's also a new carbon-fibre bonnet, a more aggressive rear diffuser, and the 20-inch alloy wheels are now forged. These changes should mean a reduction in weight that'll help counteract the addition of the rear seats – though, perhaps notably, Maserati hasn't released any weight figures yet, and though we've asked the question, we've yet to receive an answer (update coming when we do, of course). Acceleration figures are also notable by their absence. Still, at least the now-standard Brembo carbon ceramic brakes should mean stopping isn't an issue.
All of that said, just look at it. The GT's always been a pretty thing, and this form's probably one of the best yet. It might not be the lightest, most focused track special out there, but we can forgive its quirks with one glance at those slinky hips. Can't we?