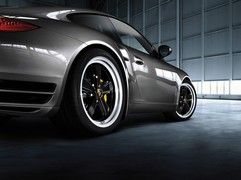 Mmmmm....
The alloy wheels that epitomised the Porsches of the 60s, 70s and 80s are making a comeback on mainstream 911s, Porsche has revealed.
The Fuchs-style alloys first re-appeared on the 911 Sport Classic at the Frankfurt show last year. That near-perfect melange of new and retro was limited to 250 units, but now Porsche has decided to give the ordinary 911-owning masses a taste of Fuchs-style goodness.
Unlike the iconic originals, the new Sport Classic alloys (they take their name from the limited-run model) are cast rather than forged aluminium, but still get the classic black five-spoke centre section and polished rim.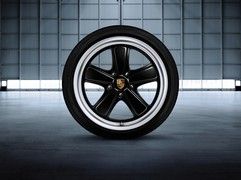 The 19-inch wheels fit all 997 models and come wrapped in 235/35 ZR 19 (front) and 305/30 ZR 19 (rear) rubber. Porsche will sell them to you for 5569 euros (just under £4800).