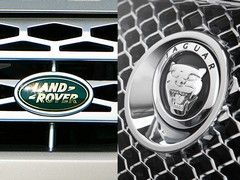 Tata Motors CEO, Carl-Peter Forster, has revealed that Tata-owned Jaguar Land Rover plans to build cars in China.
Speaking at a press conference in London, Forster said that up to 40,000 JLR products a year could be Chinese-built. Production could begin within two years, with Land Rover models first, followed by Jaguars. The aim is to cut production costs to keep JLR products competitive in the burgeoning Chinese luxury car market.
"China is one growth market," said Forster. "We need to grow everywhere else as well. We need to grow in China, in Europe, South Africa, South America. We have lots of growth markets."
The Chinese-built models aren't likely to be heading for the UK, however - their destination will be China and other south-east Asian economies.
A JLR spokesman also told PH that the new production plans will not affect JLR's UK-based production facilities, as the volume for Chinese-built cars will come from sales growth and will not replace British-built production. The parts for the Chinese Jaguars and Land Rovers will also be largely UK-sourced and shipped to China for final assembly.