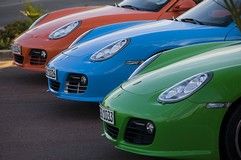 Details leaked onto the web from a Porsche sales meeting have revealed the future of Porsche's products for the next couple of years - including plans for a hardcore Boxster Spyder-style Cayman.
The hotter Cayman is expected to get around 330hp and a series of weight-saving measures similar to the Boxster Spyder we drove a few months back - it could finally be the spiritual successor to the much-missed 968 Clubsport from the early 90s.
It should hit showrooms in spring 2011, priced at around $65k (£45,000). Word is that the dates and prices involved refer to the US market, however, so take these figures with a pinch of salt.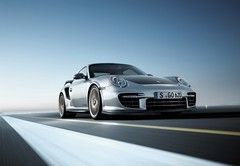 Another tasty morsel heading the Porsche fan's way is a limited-run 911 Speedster two-seat convertible with a turbo-style wide body, rear-wheel drive and 408hp. The Speedster is expected to cost around £140k, and is due towards the end of 2010.
The hotly anticipated 620hp Porsche 911 GT2 RS - the most powerful Porsche road car ever - is also due in late 2010 or early 2011, around the same time as a 911 Carrera GTS. Unlike the GT2 RS, the GTS will be a mainstream production model. It will get the same 408hp engine as the speedster, as well as the wider body and a Sport Classic-style nose.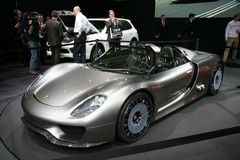 The icing on the cake is the 918 Spyder, which, although not actually finalised for production, will be at the Pebble Beach Concours d'Elegance in California this August for an invitation-only viewing.
According to the poster on the Rennlist forum, when (and if) the 918 Spyder gets approved, prospective buyers will be asked for a $50k non-refundable deposit to secure a build slot.