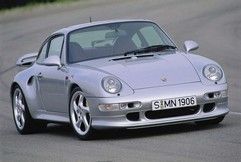 Underneath the sleeker skin of the 993, the rear suspension employs an LSA (Light-Stable-Agile) multi-link system with hydraulic coil-over-shock absorbers and an anti-roll bar. Looking much like a double wishbone set-up, this arrangement finally put paid to the hoary stories of 911 lift-off oversteer. Porsche designed the rear suspension to be part of a sub-assembly, including the engine and gearbox, that could be more easily and quickly installed and removed.
Up front, MacPherson struts are used with gas pressure shock absorbers and anti-roll bar. A power-assisted rack and pinion steering set-up is used on all 993 models to give an 11.8m turning circle. A sport suspension option was available for Carrera models that offered firmer springs and dampers, and also came with a 10mm lower front ride height and sat 20mm lower at the back. The RS models have a front ride height 30mm lower than a standard Carrera's and 40mm lower at the rear. Other than wear and tear, the 993's suspension is tough and straightforward to service, though make sure there are signs of this being carried out in the logbook.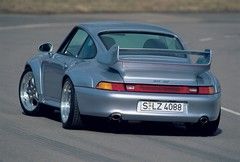 Although they shared the same suspension design, the standard Carrera and other 993 models had different brake sizes. All use a twin circuit system with Bosch ABS anti-lock brakes. The Carrera has 304mm front discs and 299 cross-drilled and vented rear discs, and both front and rear discs have a four calliper piston. For the Turbo, RS and GT2 models, the discs increased to 322mm and were cross-drilled. The Carrera 4S also shared the Turbo's brake set up, easily spotted by the red-painted callipers in place of the usual black coloured callipers.
The brakes on a 993 are very powerful but need a longer push than some may be used to. The discs also need careful inspection as they can pit and score on the hidden rear surface, which means a new set of discs.
Cup Design 93 five-spoke alloy wheels were the standard fitment for the Carrera 2 at its launch with 205/55 front and 245/55 rear tyres. These 7x16 front and 9x16 rear wheels were more usually upgraded by their first owners when ordering the car to the optional 17in Cup style of wheel. Only the RS came with 18in alloys in the early days of the 993, while the Targa was the first to be offered with 17in wheels as standard.
The Turbo also came with 18in alloys as standard in 8in front and 10in rear sizes, though these wheels were only and option for the Carrera 4S.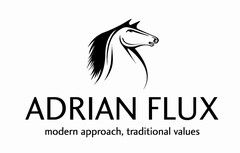 Buying Guide Index:
Porsche 993 - Introduction
Porsche 993 - Powertrain
Porsche 993 - Rolling Chassis (viewing now)
Porsche 993 - Body
Porsche 993 - Interior
Porsche 993 - General Experiences
Porsche 993 - Search the PH Classifieds
Porsche 993 - Insurance (Sponsored link)