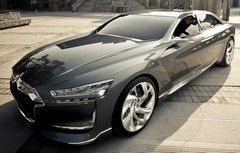 Citroen's massive
Metropolis luxo-barge concept
is headed for production and will become the luxury range-topper for Citroen's new DS sub-brand, most likely badged DS9.
The Metropolis/DS9 - which is the first product of Citroen's Chinese design studio based in Shanghai - was revealed at the Shanghai Expo in May, and a production version would almost certainly be aimed at the lucrative Chinese market, says industry mag Automotive News.
Citroen has a strong presence in China, and Chinese buyers don't have the same hang-ups and perceptions about luxury automotive products as Western buyers. Thus, a 5.3-metre Audi A8 rival could quite easily carry off a Citroen badge.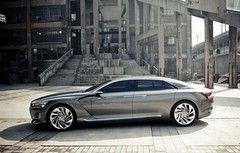 The DS9 is likely to be built on a modified version of the platform that underpins the Citroen C6 and would almost inevitably be powered by a V6 coupled to an electric motor and a dual-clutch gearbox, at least in its top-end forms.
Whether the DS9 would find its way to European markets, where Citroen luxury cars are hardly big sellers - only a few hundred C6s have found their way onto UK driveways in half a decade on sale - is another question entirely. But it might at least persuade M Sarkozy out of his Vel Satis...