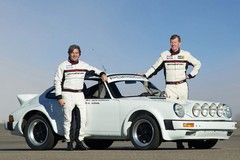 You can't go 'home' again. Beware an old flame. If you believe the clichés it seems that, generally speaking, it isn't considered a particularly good idea to revisit your own past. This doesn't seem to be bothering rally hero Walter Röhrl at the moment, however; he is currently reacquainting himself with the 911 SC he took to near-victory in the 1981 San Remo rally precisely 30 years ago.
He and long-time co-driver Christian Geistdörfer are currently tackling the five-day, 2000km Targa Tasmania as one of more than 40 historic Porsches tackling the 500km of 38 competitive stages in the classic section of this year's event.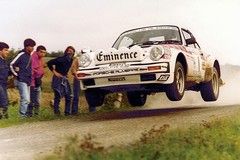 Röhrl's one-off drive in the 1981 San Remo is more or less worshipped by the most devout bobble-hatters, as he and Geistdörfer almost took a deeply against-the-odds victory against far more powerful and all-wheel-drive competition. Only a broken driveshaft deprived them of taking the win from Michele Mouton's Audi Quattro.
"We only entered that 911 SC in one rally, the San Remo. It was a last-minute thing. Some engineers at Porsche helped prepare this car for me because I was without a drive," recalled Röhrl. "Then more than 25 years later, Porsche informs me this fabulous car has been found in somebody's garage. It has been restored and now we will bring it to the Targa Tasmania in what will be a very special reunion. I am so looking forward to it."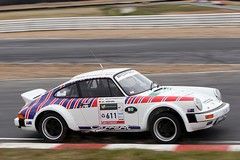 The famous Porsche 911 SC had not raced for 25 years before it was comprehensively restored by the Porsche Museum in Stuttgart, Germany, and is one of three cars from the company's 'Museum on Wheels' that will be participating in the Classic section of this year's event: The other iconic sports cars competing alongside are the famous 908/02 Spyder (1969 Targa Florio winner) driven by Museum on Wheels curator Klaus Bischof, and the 718 RS 60 Spyder (1960 Targa Florio winner) driven by journalist Bernd Ostmann.