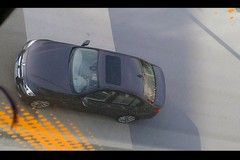 These are the first undisguised images of the all-new 'F30' BMW 3-series, which is due to hit showrooms around the world next year.
These low-res images, leaked onto the web this weekend, show that, as ever with BMW's core saloon, Munich doesn't appear to be taking any chance with the styling, with evolution without the letter 'r' in front of it being the watchword for the car's new look.
As such the new car more or less maintains the essential proportions of its predecessor, while mixing in styling elements from both the new 5-series and the new 1-series.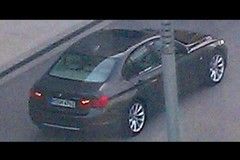 Sure, it's conservative, but as Bangle-era BMWs often proved - if nothing's broken then there's no need to fix it. In short, the 3-series has been a multi-million car sales success over the past few decades - and BMW isn't about to rock the boat.
But while the visuals remain traditional, BMW is getting a bit radical under the skin. For the first time pretty much since the 3-series came about, there will be no naturally aspirated straight-six in the line-up.
In fact, the majority of the petrol-engined range will consist of turbocharged four-cylinder motors including the 2.0-litre 184hp 520i and 245hp 528i models, while six cylinders will only make an appearance in the (for now) range-topping 3.0-litre turbocharged 335i (and the M3, when it eventually makes an appearance).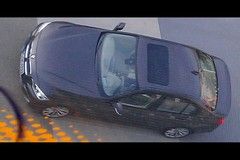 A range of four- and six-cylinder diesels will also join the petrol 3-series models from launch.