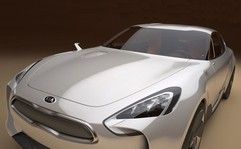 For a car company that, back in 1991, was citing whitewall tyres on a recycled Mazda 121 as something to be proud of, Kia has come a long way.
These days, its offerings (along with those of sister company Hyundai) are right up there with the best mainstream manufacturers, but you would never describe them as exciting.
But that changes now with this dramatic four-door sports saloon concept, which is set to make its debut at the Frankfurt motor show.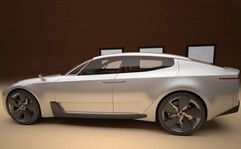 Although not apparently intended as a preview of a specific future model (it's one of those 'statement of intent' concepts), the new car does sound tantalisingly possible to us, as it uses the Hyundai Genesis V8 motor and rear-drive platform.
So, will we see a Kia to take on the likes of BMW and Mercedes? If you'd asked us yesterday we might have laughed. Today we're not so sure...