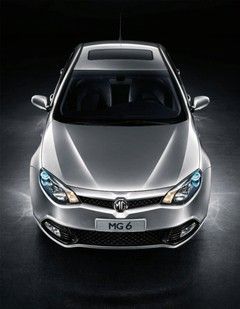 MG6 will be built at Longbridge...
MG Motor UK is asking MG owners and enthusiasts to come up with the names for some of the access roads of a regenerated Longbridge plant.
Chinese-owned MG Motor UK looks like it could be standing by its promise to revitalise the famous Birmingham factory and to bring production of the new MG6 hatchback to the plant by the end of 2010.
MG is looking to rename a total of five roads, and MG enthusiasts whose suggestions get 'selected' will get an invite to the factory and the chance to be photographed alongside 'their' sign.
It's all a far cry from the collapse of MG Rover back in 2005, which signalled the effective end of British-owned volume car manufacture and led to the partial demolition of Longbridge.
Although we're unlikely to see a British-owned MG again, it's good to see that the marque's Chinese custodians seem serious about maintaining MG's British heritage and manufacturing presence.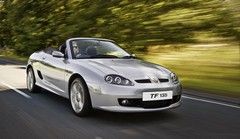 ...alongside the TF roadster
If you want to get involved in the competition, send your suggestions via
the MG website's 'contact us' section
. Get a shuffle on, though - the deadline for suggestions is Friday 26 February.