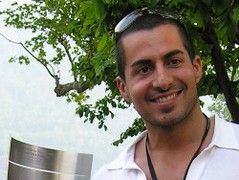 Saab has hired US designer Jason Castriota to head up its design team. Castriota, whose work to date includes the Maserati GranTurismo coupe, the
fabulous one-off Ferrari P4/5
and the
Bertone Mantide concept
, has been brought in to help create a brand new design language for the Swedish car maker, and to help return it to its quirky, distinctive roots.
The first focus for 36-year-old Castriota will be a replacement for the 9-3, which is due in 2012.
"The 9-3 design as made by him is basically done, and I can tell you it is spectacular," Victor Muller, CEO of Saab's parent company Spyker, told Bloomberg. "It is truly aircraft-inspired and Swedish-clean."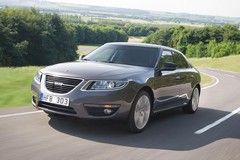 "It's absolutely vital we get this car right," said Castriota. "This is Saab returning to its roots, not having to worry about being part of a much larger machine that they were before in the GM organization."
The next major project after the new 9-3 will be a small car inspired by the droplet-shaped 92 of the early 1950s. According to Bloomberg, Saab is talking to BMW about using the Mini's chassis and drivetrain for its planned small car.
"A small premium car from Saab is a very important vehicle and is something that could truly help the overall production volume of Saab," Said Castriota.
Before his move to Saab, Castriota worked at Pininfarina between 2001 and 2008, and then moved to Bertone until last autumn, when he set up his own outfit - Jason Castriota Designs.