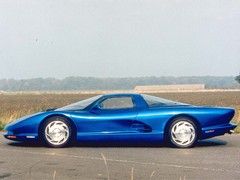 'Vette flirted with mid engine in 1990
It's been revealed by a senior Saab source that GM was indeed working on the oft-rumoured mid-engined version of the Corvette.
A Saab engineer revealed in a trade magazine that, under GM ownership, Saab had been working on a twin-clutch, wet-clutch transmission capable of handling up to 590lb ft of torque and destined for use un a mid-engined 'Vette.
Under GM, Saab was the 'centre of competence' (there's damning with faint praise) for transmission systems, and it's thought that an almost-complete mid-engined 'Vette was canned as a result of the 2008 global financial crisis and GM's subsequent chapter 11 bankruptcy crisis.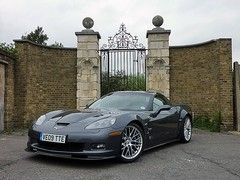 Is V8 Corvette not long for this world?
The latest chatter from the US, however, is that the mid-engined idea is back - and that the C8 Corvette (expected in the next five years) could well have an engine placed behind its driver. The word even is (and we can hardly bring ourselves to write it) is that a twin-turbo V6 is even a possibility, in lieu of the previously ubiquitous V8.
The flames of rumour have even been fanned by none other than GM CEO Ed Whitacre. He has said of the next Corvette that it "looks quite different. It's totally redesigned inside and out."