750

Engine Cc

0

Mileage

-

bhp

Petrol

Fuel

-

Gearbox
Vehicle Description
Due to its' hybrid nature, there is no such thing as a standard Triton, each machine having been built as a one-off special. As such, the term Triton covers a wide-ranging variety of both engine types and capacities as well as Norton's featherbed frame having been available in both narrow and wide variants.

This particular Triton possesses the most desirable combination of Triumphs mighty T110 pre-unit engine married to the preferred narrow or 'slimline' featherbed Norton frame and is the ideal starting point for any enthusiastic Triton owner.

Having started life as a very genuine 650 Triton, the slimline frame was stripped and found to be straight with no accident damage and the pre-unit engine was completely and professionally rebuilt less than 200 miles ago. Incorporating a special performance camshaft and new Morgo barrels and pistons, the capacity was increased to 750cc and the engine when matched to the hand-built custom-made exhausts sounds exactly as it should do - probably not too dissimilar to the Mythical Greek monster of the same name.

Complete with its custom hand-made aluminium 'Manx' specification racing tank and specially made single race-seat, this Triton benefits from numerous desirable components and improvements which combine to create what must be one of the most desirable Tritons currently available.

Some note-worthy items from the extensive specification list include the rare, period Grimeca twin leading front brake assembly to provide reassuring stopping power and new Akront 18" aluminium wheels in preference of the original 19" items. A custom-built oil tank with quick release filler has been fitted together with a specially machined case which houses the modern and desirable belt drive alternator - all electrics have been upgraded to modern 12V items.

As well as the various period items intended to improve the usability and performance, the motorcycle retains many of its original feature which have been rebuilt and help to retain the originality of the motorcycle. These include the original Norton instruments, Norton rear hub and brake assembly and original Norton front forks.

These items all help to make this a very desirable example of one of these iconic machines which continue to grow in popularity and modern-day motorcycle folklore.

Correctly registered as a Triton, this historic motorcycle deserves inspection and will not disappoint the most ardent fan of these fantastic classic motorcycles, plus its just serviced, so on the button.

It would be a pleasure to answer any further questions you might have. This Triton motorcycle can be inspected at my Guildford showroom - please call me directly 07788 865700.
Specification
Vehicle Specification
Engine

Performance

Power

-

Torque

-

Top speed

-

Acceleration

-

Transmission

Fuel

Exterior

Technical

Dimension

Vehicle height

-

Vehicle width

-

Previous Owners

-
User Reviews
PistonHeads members who have owned this car or the same model
Summary
2009 Redneck 300 hardtail frame with Redneck Springer frontend.
S&S 96ci engine with RoadMAxx 6 speed trans.
Renegade Hot Rod wheels 21 inch front 18 inch rear with 300 series Metzler.
Chopper Shox seat suspension.
One off paintwork in black and cherry red. One of custom seat. Read the full summary
View members blog entries about this car
Time to sell your car?
Wanting to sell your car? PistonHeads can help you get the best price and that quick sale. Try one of our selling tools today.
Contact Julien Sumner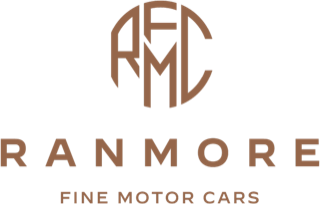 Julien Sumner
Julien Sumner, Surrey, United Kingdom