Description

Listing Is For A Bare Core Engine Unit
Picture Is For An Remanufactured Engine Which Is For Illustration Purposes But You Will Receive All The Parts As Seen!

You Will Receive An Used Engine Complete As In Picture

SOLD ON NON EXCHANGE BASIS!

Vehicle Information

Nissan Navara D40
2.5L Diesel
2488CC
168 BHP
6 Speed Manual & 5 Speed Automatic
YD25 Dci
2005-2010
Euro 3 & 4

Also Fits - Nissan Cabstar - Nissan Pathfinder R51

BARE IN MIND DO NOTIFY WHAT YOU REQUIRE THE ENGINE FOR AS IT IS IMPORTANT INFORMATION SO WE DISPATCH THE EXACT CORRECT UNIT OUT TO YOU

Cabstar Oil Sump Unit Will Have To Be Fitted From Your Old Unit Also

Engine Information

Bare Engine Includes The Following Things Below


-Original Connecting Rods
-Original Cylinder Block
-Original Pistons
-Original Cylinder Head
-Original Camshafts
-Original Stardard Crankshaft
-Original Timing Chain Kit Inspected
-Original Bearings
-Original Oil Jets
-Original Oil Pump
-Original Timing Covers

PRICE : 1095 GBP !

FINAL INVOICE WILL PROVIDED

CASH ON COLLECTION IS ALSO ACCEPTED Engine Is Fully Timed Ready To Fit After Ancillaries Have Been Switched Over From Previous Unit!

Please See Other Items For More Information
Delivery For The Engine Is Available But Depending On Your Location In The UK
Standard England & Wales Delivery Cost Is £100.00
Scotland Is £150.00
1-2 Days Service Once Engine Is Ready!
Contact seller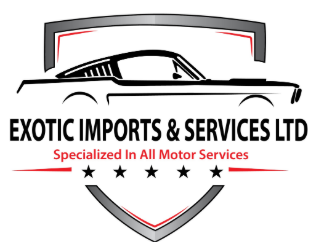 Exotic Imports & Services Ltd
Exotic Imports & Services Ltd, Middlesex, United Kingdom