Description
Sold On Exchange Basis
Supply & Fit
5-7 Days Turn Around Once Work Has Started!

Land Rover Jaguar XF / XJ
3.0L Diesel
6 Speed Automatic
Engine Code : 306DT
2009-2012
Engine Information

Complete Engine Includes The Following Things Below
-Turbo
-Alternator
-Fuel Injectors
-Oil Sump Pan
-Throttle Body
-Fly Wheel Plate
-EGR Valves
-AC Pump
-EGR Cooler
-Rocker Covers
-Timing Covers
-Fuel Common Rail
-Viscous Fan
-Centre Inlet Manifold
-Fuel Injection Pump
-Exhaust Manifold
- Inlet Manifold
-Timing Chain Kit
-Water Pump
-Oil Cooler
-Oil Filter Housing
-Power Steering Pump And Loads More (Pipes And Brackets Too)

Engine Comes As Complete As In Picture
Quantity : 4
50000 To 60000 Miles Only! In Perfect Working Order Inspected
Warranty : 30 Days Unlimited Mileage

PRICE : 3995.00 GBP !
Contact seller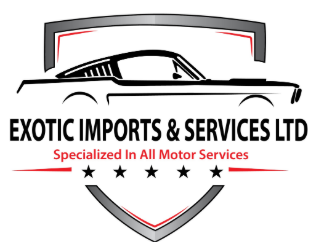 Exotic Imports & Services Ltd
Exotic Imports & Services Ltd, Middlesex, United Kingdom