2.0

Engine Litre

118K

Mileage

158

bhp

Petrol

Fuel

Manual

Gearbox
Vehicle Description
1995 Renault Clio Williams 2 with 118K, only 7 owners since new, documented service history, MOT'd until September 2020.

Car was SORN'd as of October 1st 2019, I can re-tax for a test drive for a buyer presenting cash.

Car reg is M35 GTT - The car was recorded as a CAT D (CAT N in new classification), the previous owner who owned the car on two seperate occasions was reversed into in a supermarket car park. The damage was minor to the bonnet and bumper and this was repaired.

Work done under my ownership with receipts from Renault specialists :

- Replaced Alternator, Alt belt, tensioner, water pump, timing belt and cylinder head gasket
- Replaced fuel pipe
- All brake pipes have been replaced with new copper ones (front to back)
- New brake calipers (front) - EBC Greenstuff pads (all round)
- Replaced middle and rear exhaust sections with OEM Renault.
- New genuine drivers door hinge bolts fitted to remove play from originals
- Michelin Pilot Exalto tyres with great tread.
- Period Kenwood head unit, CD player
- New original style Williams genuine gear knob
- New Yusa battery
- New indicator stalk with horn (working)
- 4x Alloy wheel refurbished with diamond cut lip.
- Geometry and 4 corner setup carried out.
- Full car re-spray (I had the rear wiper removed, this will come with the car and is in working order should you wish to put it back).

Oil has been changed every six months - always with Fuchs Titan Race Pro S (5W-40).

Work carried out recently (2019), since last MOT to correct advisories;

- Front ball joints x2
- Track rod ends x2
- O/S/F wheel bearing
- N/S/F outer C.V boot
- O/S/F Brake piper to servo replaced


Negatives -

- Slight bubbling on one arch (see pic), known issue with Williams, other arch is ok as is rest of car.
- Front passenger window not working (something that I may look into), drivers side is ok.

Positives -

- I am an enthusiast who has maintained this car regardless of cost and this car drives as it should and has been faultless in my ownership, the car is due me more than it is adversited for.
- Bodywork is straight with no dents or scratches etc and polishes up beautifully. No stone chips etc. Original panels.
- Everything inside works perfectly, other than the above mentioned window switch.
- Interior is immaculate for age.
- Wheels were recently refurbished correctly with diamond cut lip.
- Plastics are in excellent condition throughout, no cracks in dash etc, which is common.


Any inspection welcome, only sensible offers will be considered.

Please no timewasters or PayPal nonsense, no money no test-drive.

Drew.

Specification
Vehicle Specification
Engine

Layout

Front Engined

Size

2,000 cc

Aspiration

Normally Aspirated

Performance

Power

158 bhp

Torque

175 lbs/ft

Top speed

215 mph

Acceleration

0 to 62 in 7.8 secs

Transmission

Type

Manual

Gears

5

Driven Wheels

Front Wheel Drive

Fuel

Exterior

Doors

3

Colour

Blue

Body type

Hatchback

Interior

Technical

Dimension

Vehicle height

-

Vehicle width

-

Previous Owners

7
User Reviews
PistonHeads members who have owned this car or the same model
Summary
its ace to drive and handles well sorry to say its got to go got a little one on way got it as a project needs a little tlc Read the full summary
View members blog entries about this car
Member's Costs
Based on 25,000 miles
Total
Per Year
Depreciation
£400
Running Costs
Total Running Costs
£0
£0
Total Costs
£400
£0
Summary
View members blog entries about this car
Member's Costs
Based on 25,000 miles
Total
Per Year
Fuel (34.70 mpg @ 93.00 p/litre)
£853
£1,279
Running Costs
Total Running Costs
£0
£0
Total Costs
£853
£1,279
Summary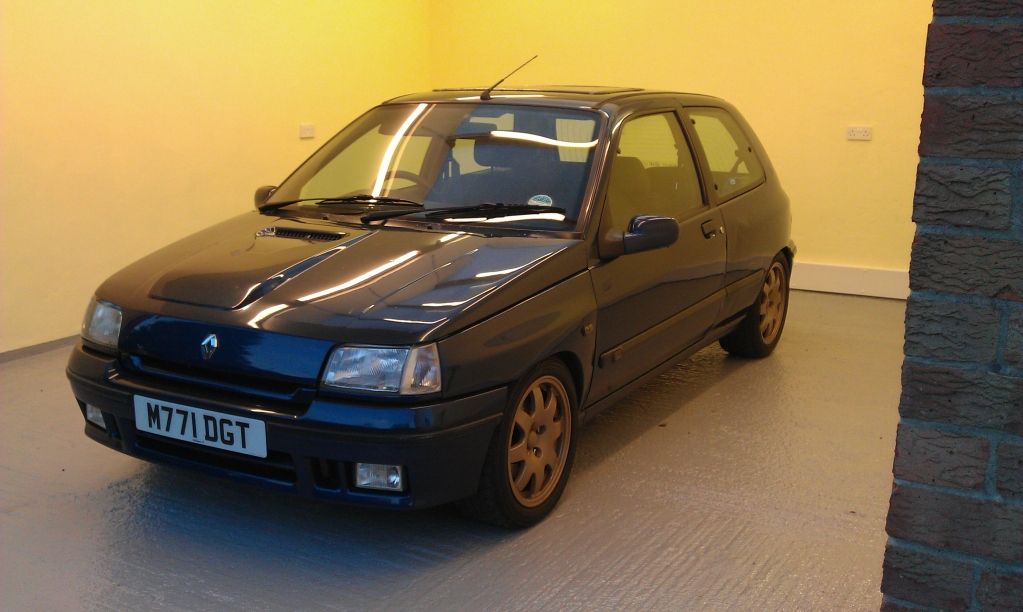 The midget Read the full summary
View members blog entries about this car
Member's Costs
Based on 25,000 miles
Total
Per Year
Depreciation
-£4,150
-£3,320
Running Costs
Total Running Costs
£0
£0
Total Costs
-£4,150
-£3,320
Contact Private Seller

Private Seller, Stirlingshire, United Kingdom