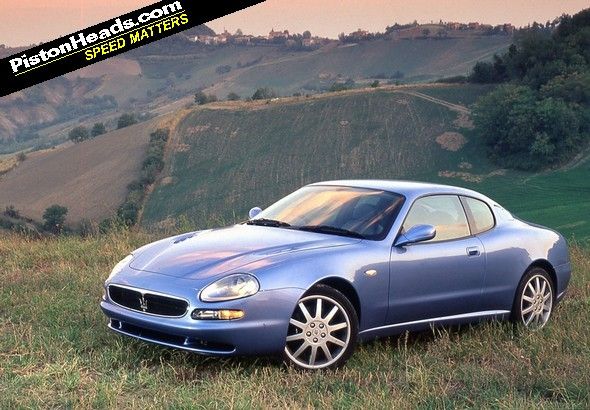 Few cars generate as many extreme emotions as the
Maserati 3200 GT
, and that's just from those who own the car. Almost every PHer we've spoken with has tales of emotional highs and lows with the 3200 GT as they ride the rollercoaster of falling in love with the looks and drive and then experiencing the pain, and cost, of ownership.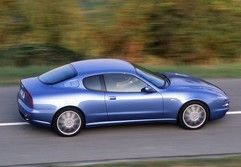 Italian GT glam is yours from just £8K
With this in mind, and with
3200 GT
prices now apparently bottomed out at around £8,000, we reckon it's time to look into owning this first of the modern-era Maseratis. For £8,000, you'll be looking at a 3200 GT that's possibly had a harder life than most and with higher miles, but for a little more outlay you can bag a good one from around £12,000, while the Assetto Corsa starts at £20,000.
Introduced in 1998, the GT comes with a twin-turbo 3.2-litre V8 engine putting out 370bhp. It was enough for 174mph flat out and 0-62mph in 5.1 seconds for the six-speed manual version that cost from £60,575. Launched alongside the manual was a four-speed automatic version called, appropriately, the Automatica with a four-speed self-shifter for 0-62mph in 5.7 seconds and 168mph top-end.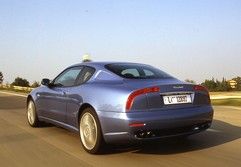 'Boomerang' lights a distinctive trademark
The Assetto Corsa model was limited to a production run of 250, with 75 destined for the UK. It enjoyed lower, firmer suspension with intelligent electronic damping, plus various other tweaks to make it the best 3200 GT from a keen driver's perspective. The V8 engine remained unchanged for the Assetto Corsa, which means identical performance figures for the manuals that came to the UK, plus the automatic gearbox-equipped models sold elsewhere in the world.
When production of the 3200 GT, with its distinctive 'boomerang' rear lights, ended in 2002, Maserati has sold a total of 4,795 GTs of all types worldwide.

---
Owner's view:
The 3200 GT is a car that I still can't get my head around properly. The owning experience is firmly split in two halves: owning it and keeping it going. Generally servicing and repairs is only a small part of owning a car, but over the years of ownership it has become such a prevalent part of the GT experience that it deserves at least 50 per cent of your attention.
Costas Kalaitzakis

---
Buying Guide contents
Introduction
Powertrain
Rolling chassis
Body
Interior
Search Maserati 3200 GTs in the classifieds now