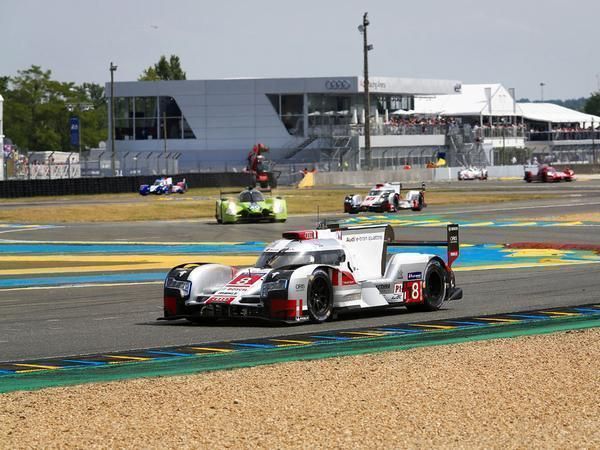 So you may be aware there's a little car event in France this weekend... Yes, it's time for Le Mans! Now we've told you about our
Thursday Pit Stop
and
Friday Service
with our friends at Zuto, plus of course the great camping on offer, but now it's time to talk about the actual race. The enduro that every sportscar driver wants to win, the 2016 24 Hours promises to be a spectacular race, with three competitive teams and a host of proven drivers battling for glory in LMP1.
Here our colleagues at Autosport run down the contenders for victory at this year's Le Mans. Can Porsche make it two in a row? Will Audi's dominance be restored? Could Toyota spring a surprise? Find out here!

---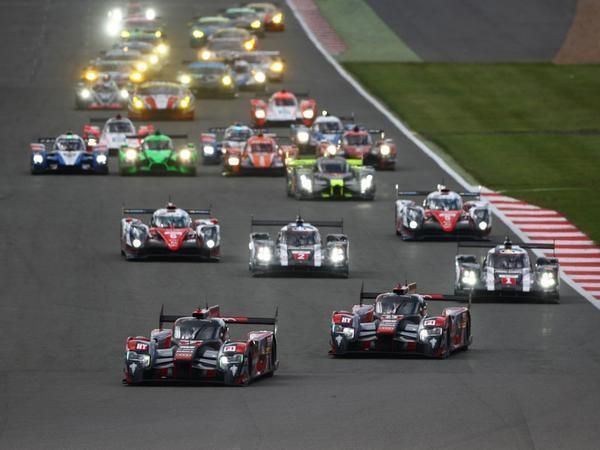 Two confusing - even messy - rounds of the World Endurance Championship at Silverstone and Spa mean predictions for the 84th running of the Le Mans 24 Hours are almost impossible to make. But what those races have revealed is that all three LMP1 manufacturers are heading to France with a chance of victory.
Audi won both races on the road, though Andre Lotterer, Benoit Treluyer and Marcel Fassler lost victory at Silverstone in the scrutineering bay. When it did notch up its first WEC win in 12 months at Spa in May, the diesel P1 was barely competitive against its petrol rivals. Reigning champion Porsche has one inherited victory from the series opener to its name, but might have won both pre-Le Mans rounds if not for misfortune. And Toyota bounced back from a difficult season opener and looked on course for victory in Belgium until engine problems intervened.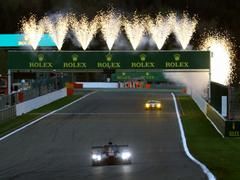 Two rounds in and it's too close to call
It is clear that each manufacturer has shown form so far this season, but all three have also encountered reliability issues. Toyota lost both its cars to engine failure at Spa, while Audi and Porsche ran into major issues with their hybrid systems in rounds one and two respectively.
As if offering some kind of forecast wasn't already hard enough, the situation was confused at the Circuit de Spa-Francorchamps - the track that should offer the best benchmark for Le Mans - by the different configuration of car the manufacturers were running. Porsche and Audi turned up with Le Mans-spec aerodynamics. Toyota didn't, and ran the same bodywork as at Silverstone.
Who has the speed edge?
Porsche had the fastest car at both Silverstone and Spa. The #1 919 Hybrid shared by Mark Webber, Timo Bernhard and Brendon Hartley had the speed to win both times, yet the reigning world champions head for Le Mans with just one and a half points on the scoreboard. Hartley's clash with a GTE Am car at Silverstone and the two punctures at Spa - which led to a detrimental effect on the gearbox of the Porsche's hybrid system - robbed them of a clear chance of victory both times.
How a small advantage enjoyed by Porsche's updated championship winner translates to the unique demands of the 8.47-mile Circuit de la Sarthe is difficult to judge. Audi was able to take the fight to Porsche - or at least the #2 car shared by Neel Jani, Romain Dumas and Marc Lieb - and take the chequered flag in first position at Silverstone. Yet the Le Mans-spec version of its all-new R18 e-tron Quattro wasn't on the pace at Spa apart from a short period at the beginning of the race, though it was Loic Duval, Lucas di Grassi and Oliver Jarvis who took the victory at the end of a race of attrition.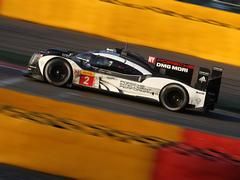 Porsch looks the fastest so far
The Audi lacked the downforce necessary for Spa in Le Mans trim. But as Lotterer pointed out, that means absolutely nothing when it comes to the 24 Hours: "We were light on aero for Spa and you can't make a judgement on Le Mans based on that race. It is a different type of track because the speeds are much higher." It appeared to be worry-free for Audi after its fortuitous victory in Belgium.
"We were too slow, but we are not sitting here thinking where can we find 1.5s a lap," says Audi Sport Team Joest boss Ralf Juttner. "We know we have the tools to find it."
Toyota was able to fight with Porsche at Spa with its new twin-turbo V6 TS050 HYBRID in what it was calling medium-downforce aerodynamic configuration. That left it without enough downforce at Silverstone, but put it right in the mix next time out in a race held in warmer-than-expected weather that favoured its tyre choice.
Running the same spec as at the 24 Hours was not an option at Spa because, says Toyota Motorsport GmbH technical director Pascal Vasselon, its "Le Mans package is a very low-downforce package". That was borne out by the speed-trap figures when it ran the car on the opening day of the official pre-season WEC test at Paul Ricard. The car hit 211mph at the end of the Mistral Straight, or approximately 20 and 25mph quicker than Audi's and Porsche's respective high-downforce cars.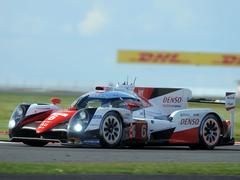 Toyota has once again shown a lot of potential
The Le Mans Toyota's top speed was a shade quicker than Porsche managed with an interim aero package 12 months before. That's significant because new rules for 2016 have reduced power from the cars' internal combustion courtesy of a cut in the amount of fuel they can use. But how it will affect the battle at the front of the field is still unknown.
There is an air of confidence at Toyota going into Le Mans this year after its uncompetitive showing in 2015. "We showed at Spa that we can be competitive when we get it right and we expect that to be the case again at Le Mans, even if we may not be as strong as in 2014," says Anthony Davidson, who is again teamed with Sebastien Buemi and Kazuki Nakajima. "One of the reasons we were more competitive at Spa than at Silverstone is that there is more opportunity for kinetic energy recovery [courtesy of more heavy braking zones]. Le Mans, by the nature of the track, should favour us again in that respect."
But is Porsche the favourite, at least based on what we knew ahead of the Le Mans test day on June 5? As humble as always since its entry into the LMP1 arena in 2014, the Stuttgart marque is trying to shrug off such status.
"I really don't think we are favourites," says Porsche LMP1 team principal Andreas Seidl. "We have seen that everyone is close together and we are not underestimating Toyota and Audi. It will be an open battle."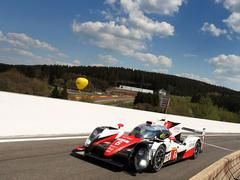 Hybrid tech makes reliability predictions hard
The reliability stakes
Porsche, in theory, has the more proven car, given that it is running a heavily revised version of last year's second-generation 919 against two all-new contenders. That said, the problems encountered by the #2 entry at Spa prove that there can be no givens when it comes to the reliability of the modern breed of high-tech P1 hybrids.
"With these complex cars you can never be too confident," says Seidl. "A problem can come at any time, not just for us, but for all the manufacturers. It will again be a big challenge to get the cars to the finish at Le Mans."
That said, Porsche appears content with its programme of endurance testing leading up to Le Mans, which included racking up 15,000km at the Motorland Aragon circuit in Spain at two tests either side of Spa.
Audi had a difficult start to its development programme with the latest car to carry the R18 e-tron Quattro name, but told the world as the season approached that it was catching up fast. That was borne out by the events of Spa. It was the only P1 factory team to get through the six hours without technical problems; all the issues for the delayed #7 car of Lotterer, Treluyer and Fassler were driver induced.
Toyota said it had no major reliability concerns for Le Mans after completing its programme of endurance simulations ahead of Spa, then lost both its cars to engine failures in the Belgian event. Its conclusion at press time was that the problem was caused by a bottoming out of the TS050s in the compression at Eau Rouge and that those conditions would not be recreated at Le Mans.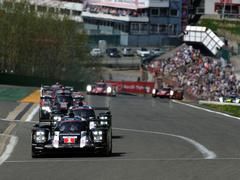 Audi won at Spa despite lacking pace
Fuel consumption
The three factories all went 13 laps between fuel stops at Le Mans last year. New rules that have reduced the fuel available to each car per lap, combined with new tank capacities, aren't expected to have an effect on that.
That was certainly Audi's prediction. "If anyone else is doing more than that, we're in trouble," says Juttner.
The time that the P1 factory cars spend in the pits should be equal too. Porsche stole a march on its rivals last year with a tweak that allowed it to gain vital seconds refuelling. The magic trick was found by Audi in time for the Fuji WEC round last October and by Toyota ahead of the start of the 2016 season.
A new rule for Le Mans this year limits the amount of power that can be deployed by their hybrid systems to 300kW, approximately 400hp, on safety grounds. This is unlikely to have an effect on the performance of the cars relative to each other. Even Toyota, which has most to lose if the rule is extended to the rest of the WEC calendar in 2017 - because it deploys through two axles - admits it will not be significantly disadvantaged at Le Mans.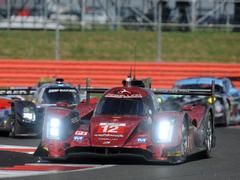 The Rebellions are the sole privateer entry
Privateer hopes?
It would be fanciful to suggest that they have, such is the performance advantage of the factories in the high-tech world of modern LMP1 racing. But if you imagine that the six-hour WEC races at Silverstone and Spa were the first 12 hours of Le Mans, then the two privateer Rebellions LMP1s would now be running third and fourth on distance covered (ignoring the exclusion of the #7 Audi at round one).
What's more, at least half the factory field - and that's a manufacturer entry that's down on numbers compared with last year - has retired from our hypothetical race.
The two Toyotas are out with engine failure. The #1 Porsche is in the barriers somewhere out on the track and the other is running around with limited and sporadic hybrid boost. It's going faster than the two Rebellion-AER R-Ones, at least on the evidence of Spa, but who knows what toll its problems are going to take on the car, most pertinently the brakes.
Let's give Audi the benefit of the doubt and suppose it pulled the #8 car into the pits for repairs during the first six hours - aka Silverstone - before its hybrid problem became terminal. I'm reckoning the delay would have been prolonged and that the car is still behind the two Rebellions in our imaginary 24-hour race.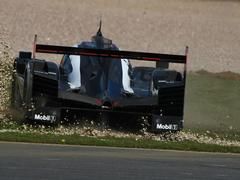 Expect thrills and spills aplenty!
Therefore at three o'clock in the morning, the best of the Rebellions is something approaching six laps down on the #2 Porsche and four behind the #7 Audi. Who knows where our theoretical race is going from here?
So, a lot of unknowns as we head into the 24 Hours. What we at least do know is that all three manufacturers are in with a chance. We also know that it's extremely likely to be an unpredictable race...
Looks like we're in for a fantastic weekend then. Pit stop, Friday Service, camping and what should be a fantastic race as well. See you there!
[Words and general Le Mans insight: Autosport]