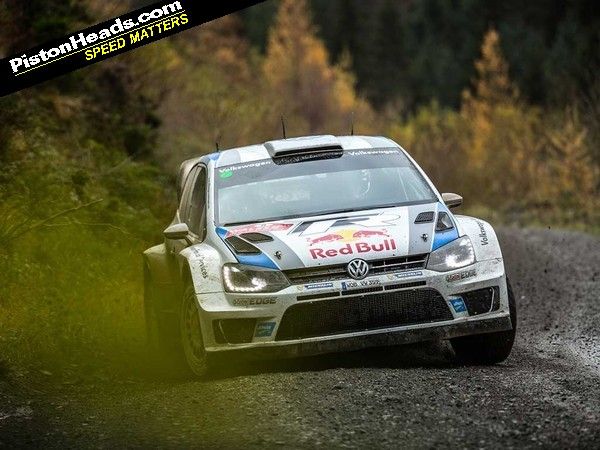 Itinerary one
Join us for the PistonHeads Sunday Service in Llandudno on the promenade at 0830h ahead of the action around the town that morning. The rally will regroup just a stone's throw away from the promenade at 1020h, so make sure you arrive early enough to get your bacon butty and not miss any of the action. If you don't mind a walk, leave your car on the prom and you can get to the start of the Great Orme stage in around 20 minutes. We only ask that your car has gone from the promenade by 1230h, but that'll give you plenty of time to enjoy the action and atmosphere around Llandudno. Once it's all over, head to Deeside to the Service Park to see the cars come back in for the ceremonial finish.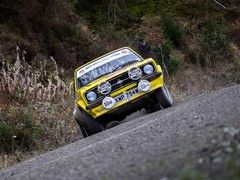 Well how else was an Escort going to look?
Itinerary two
If you'd rather stay in Llandudno and be based at the Sunday Service all morning, we have a VIP coming in to the Menai Suite at the St. George's Hotel which we've exclusively hired for the morning. The surprise rally legend will be on hand for a Q&A session, and we'll also be playing the rally footage live on a big screen for you to watch. The competitors will be regrouping just around the corner, so there'll be plenty to see by staying in the town.
As above, don't miss the Service Park at Deeside for the ceremonial finish and to see the car's final regroup for 2015.
Itinerary three
Get to the Sunday Service for 0830h as above and to meet up with your fellow PHers, but make a move around 1030h to get out to the Brenig Power Stage where the first car will run through at 1208h. You'll need to allow enough time to get around on the roads due to busier traffic. Finally, head to Deeside to the Service Park afterwards for the finish and to soak up the atmosphere to polish off your weekend.

---
Introduction
Preparation
Saturday
Sunday