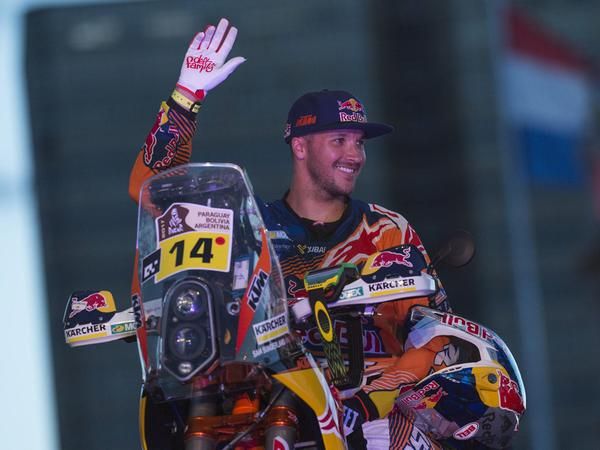 Sam Sunderland made history yesterday by becoming the first ever Brit to win the Dakar Rally when he crossed the line first in the motorcycle class. Riding his KTM 450, Sunderland finished the 9,000km event, which took place over 12 days in Paraguay, Bolivia and Argentina, 32 minutes clear of KTM teammate Matthias Walkner.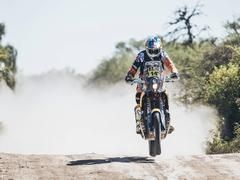 Tough in a car, so what must it be on a bike?
Dakar success has been something of a curse not only for Brits, who haven't stood on the top step since its inception in 1978, but also Sunderland; he has DNFed three times and didn't even made the start twice due to injury since he first took on the race in 2012.
"I know I can ride as fast as anyone else but I didn't have the experience in terms of navigation and that's 75 per cent of the job. The Dakar is so hard, there are so many factors. The hardest part for me is taking it easy," said Sunderland afterwards. "It's a high speed game of chess, I love it."
This year's Dakar saw 2016 winner Toby Price retire with a broken leg and the Honda team refuel in the wrong location on Stage 4, costing them a one hour time penalty that effectively ended Sunderland's main rival, Joan Barreda's, hopes of victory.
Despite all that was going on around him though, Sunderland rode a near perfect race to take a much deserved, and long overdue, win. Congratulations!