Friday 10th June 2011
BAC Mono Update: Deliveries Start Next Month
£80K price reportedly no barrier to interest for wild single-seater
---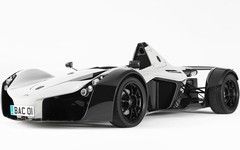 We'll soon know if it really is the car of choice for unsociable trackday drivers, as first deliveries of the
single seat BAC Mono
will be starting next month.
With the bulk of the design and engineering work complete, BAC's Neill Briggs tells PistonHeads it's now a matter of getting the car certified by the various authorities before first deliveries commence in July. And with the paperwork signed, we reckon the street-legal single-seater will be poised to be one of the summer's most talked about cars.
And though £80K for a car with only one seat and an unashamedly hardcore spec might seem a bit of a stretch, BAC and appointed dealer Supervettura in Surrey report strong interest and plenty of orders for the months head. The first two cars will go to trackday firm RS Academy and from that point on BAC has orders for three to four cars a month, and fully expects to meet its goal of building 50 or so cars over the coming year. Briggs says there is the potential to expand production facilities and, if necessary, double that figure subject to suppliers being primed to meet demand.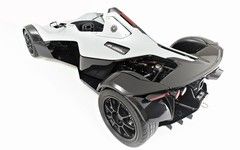 Demand could pick up further following public appearances at events like the
Goodwood Festival Of Speed
and
Cholmondeley Pageant Of Power
over the summer months. As Supervettura's James Huntley says: "These provide great opportunities for us - with a lot of the early pictures being computer renderings a lot of people didn't quite believe the car was real!"
It most definitely is though, and the spec is a 'who's who' of respected motorsport suppliers including Cosworth for the 2.3-litre 280hp engine, Hewland for the six-speed F3-ready sequential gearbox, Sachs for the pushrod operated dampers and AP Racing for the brakes. If the engineering and build quality live up to the promise, then an £80K asking price for a track toy with only one seat may not be quite such an outlandish proposition for folk with the funds to indulge their fantasies.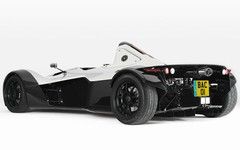 Gassing Station | General Gassing | Top of Page | What's New | My Stuff