Friday 25th November 2011
Pic of the Week: Lotus Exige S
V6? In an Exige? Now that's going to be interesting
---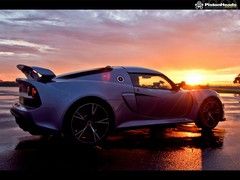 Click to preview
We freely admit to being more than moderately excited about the prospect of a V6-engined Exige here at PH.
So when we spotted that Lotus not only had created a rather interesting mini-site allowing keen Lotus-ites to follow the development of the new car, but also that it had kindly laid on some pretty photos, we felt a POTW was a bit of a no-brainer.
All that remains to be seen now, of course, is whether or not the Toyota V6-powered Exige (the car that Lotus is describing as its 'fastest ever car') is actually any good. If we were to place a bet, we know which way our money would be going...
Normal (1280x1024)
WideScreen (1440x900)
SuperSize (2048x1536)
Gassing Station | General Gassing | Top of Page | What's New | My Stuff