Friday 9th December 2011
Pic of the Week: Porsche 924 Carrera GTS
How to make a 924 look cool
---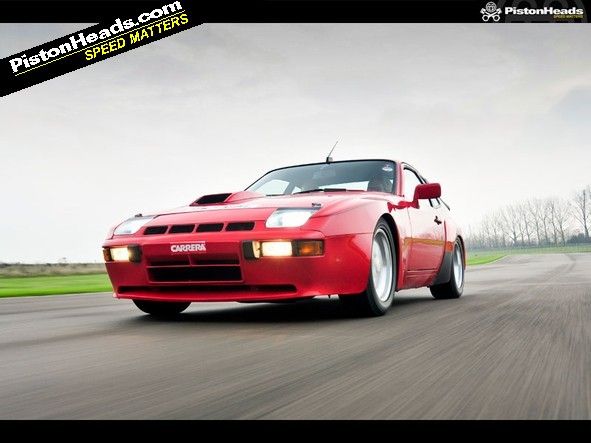 It's not often that we do bespoke photography here at PH, so today's POTW is a bit of a rarity even before you consider the subject matter.
And that subject matter, by popular demand (well - one PHer asked for it...), is this rather dramatic shot of the 924 Carrera GTS of one Mr Derek Bell, which we featured as a PH Hero earlier this week.
Enjoy...
Normal (1280x1024)
WideScreen (1440x900)
SuperSize (2048x1536)
jamespink said:
Seems like a really cheap way to own a very interesting car: standard 924, fiber glass flares, Fuchs 911 alloys, new coil overs and engine mods/swap to suit
I think you'll find 924 GTS cost over 100k.
I noticed the first line in the article is: How to make a 924 look cool. Surely a 924 looks very cool in the first place?
Gassing Station | General Gassing | Top of Page | What's New | My Stuff