Friday 2nd March 2012
SOTW: Ford Fiesta XR2 Stock Hatch
Fancy a full-on racing car for the price of a posh telly? Course you do...
---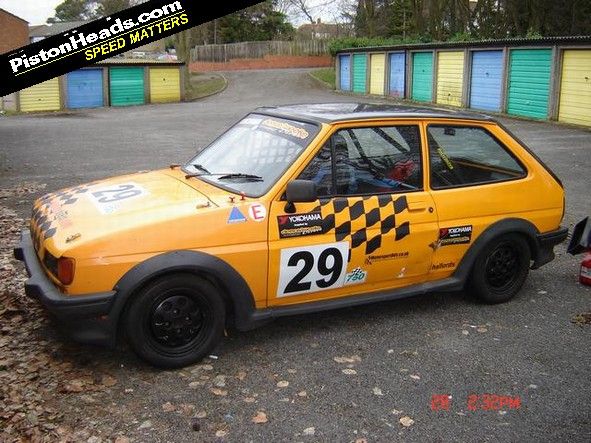 Ever since being lucky enough to spend
a season racing a Caterham
as part of my job
, I've been itching to get back to circuit racing. Unfortunately it's an itch I've been unable to scratch, as despite there being many fabulous aspects to this job, vast wads of cash in the monthly pay packet is not one of them.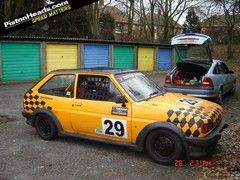 But cars like today's SOTW do tend to get me checking the finances of the Bank of Riggers in the hope I can scrape the funds for a season's racing.
Okay, so a 96hp Fiesta with the old carburettor-fed 1.6-litre Ford CVH is hardly the last word in high-speed racing technology, but it's got decent suspension, a pukka roll cage, a cobra seat, an alloy fuel tank and upgraded brakes. No doubt it also weighs a fair bit less than a roadgoing version.
All in all we reckon it could be a hoot, especially if you consider that, if you do take it racing, it would be in the 750 motor club's classic stock hatch category, so its relatively humble performance shouldn't prove a problem.
The thing is, for all this talk of racing on a shoestring I know that there is no such thing as cheap motorsport. Yes, the 12-race championship will cost you around £1,850, assuming you already have a racing licence. But you only need to start adding in fuel bills, accommodation, and the inevitable test days to sate the irresistible urge to hone your skills and/or fine-tune the car and the costs soon start racking up. And that's before we talk about tyres, insurance or the consequences of what happens if you bend it.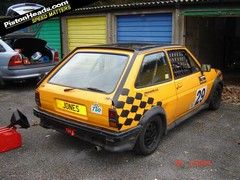 Race fees, safety equipment and that beguilingly cheap £950 sticker price are but the tip of the iceberg. And yet I still find myself clicking back to the ad and staring longingly at the yellow XR2. So if somebody could please buy the car and move temptation out of the way that would be very kind... Come on, it's only £950...
Ps - Just to pre-empt the comments, we know today's SOTW isn't roadworthy and so bends the rules of Shed somewhat, but we just couldn't resist!
Advert is reproduced below
xr2 Stock Hatch
£950
Has been used for track days for 2-3 years.Could be raced in the new classic stock hatch class,a good budget entry in racing.

Specifcation as follows:-
Full roll cage including door bars and seat belt bar.
Nearly new cobra seat,fire ex.and sparco suede wheel
Alloy fuel tank and facet electric fuel pump and pressure regulator. 
Spax shocks on front,new Gaz shocks on rear,race springs.
Ebc pads and braided brake lines
Engine is strong with good oil pressure,new radiator and a oil cooler is fitted.
Car has been raced and has usual dings and scrapes.
At the price with some tlc and new seat belts,current ones are out of date, you could be on the grid for a real budget season,have a look at 750 Motor Club web site for details
Gassing Station | General Gassing | Top of Page | What's New | My Stuff