Friday 20th April 2012
PH Blog: Clio Elbow
Hard suspension, hard interior - Chris is literally bearing the scars from the Renaultsport Clio
---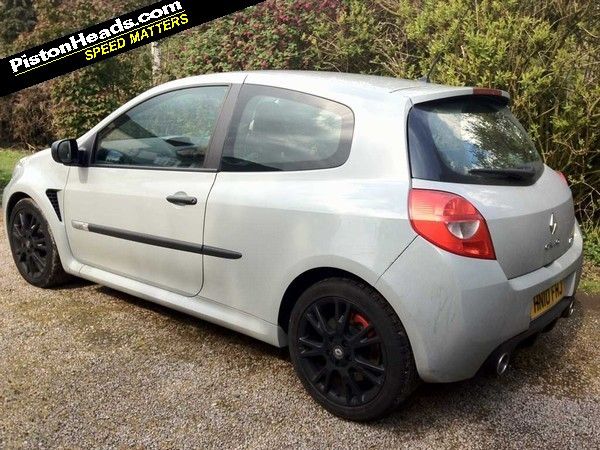 It was taking me so long to get from Hethel (More on this in due course - Ed.) to Wales yesterday evening, that I aborted the journey on the west-side of the capital, enjoyed two tonic waters with a friend while the traffic died down, and then continued the journey. You wouldn't actively choose to use a
RenaultSport Clio
for this type of schlep, but I wanted to feel young again. I drove for five and a half hours. It was ace.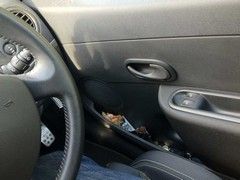 What, you'd have preferred a pic of his elbow?
This morning I have contracted a new ailment. I am calling it Clio Elbow. This a carefully crafted name because it is my elbow that hurts and the Clio that was the cause of the hurt.
On the motorway, at 11pm cruising speeds, the Cup chassis set up on the Clio makes for an interesting ride when you've been awake for 20 hours. Renault should sell the same Image Stabiliser for your eyeballs that Canon uses on its SLR lenses. The optional sports seats are cracking things, so you wriggle down in them and try to rest your right elbow on the door handle as your hand grips the non-adjustable wheel. I mastered this posture, then heard a rattling sound. No Clio jokes please. It was actually my elbow interfacing with the hard plastic door trim at precisely the frequency the solid suspension was launching itself over the vertiginous peaks of the M4.
Today I have a bruised elbow.
Now rested, I have to go somewhere this morning. Despite there being a few other more comfortable cars knocking around today, I will take the Clio. I was already of the opinion that it's one of the best performance cars around, but knowing that it can inflict authentic hot-hatch wounds on its driver makes me like it even more.
Please share with me your experiences of car-cabin-inflicted injuries. Someone must have damaged themselves on a cup-holder, surely?
Chris

Gassing Station | General Gassing | Top of Page | What's New | My Stuff