Tuesday 24th April 2012
First ever standalone AMG showroom opens in China
Mercedes picks Beijing to push its AMG arm as a more separate brand
---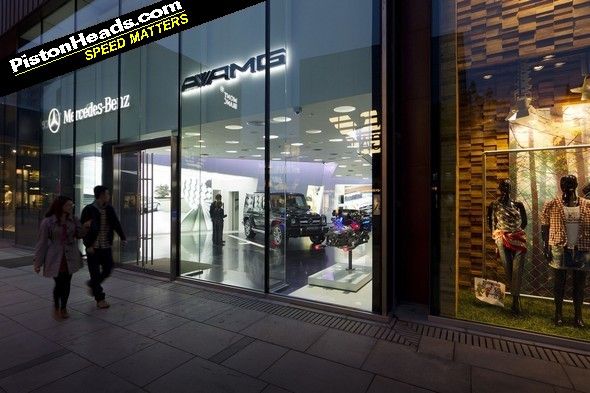 Mercedes has opened its first-ever AMG showroom in Beijing - in a luxury shopping centre.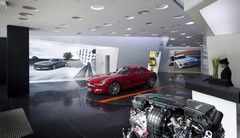 But what's so different about this store from the 195 other AMG dealers in 18 countries across the globe? Well, the key is that it's the first standalone AMG store, the 370sq metres of AMG space not attached in any way to the 'normal' Merc Franchise.
To mark the opening of the store, the new G63 super-SUV made its debut there and, aside from using it for similar product launches, the idea behind the AMG centre is to offer a showroom where potential customers can learn about AMG's products, its Driving Academy and its motorsports programmes.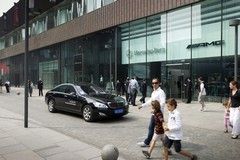 That Mercedes should choose China to launch its new AMG branding offensive is surely proof, if you ever needed it, that China is now the place where car manufacturers think they shift the most high-end product.
Gassing Station | General Gassing | Top of Page | What's New | My Stuff