Wednesday 25th April 2012
PH Fleet: Ford Puma
Riggers' bargain coupe throws a minor strop - but at least it gives him something to write about...
---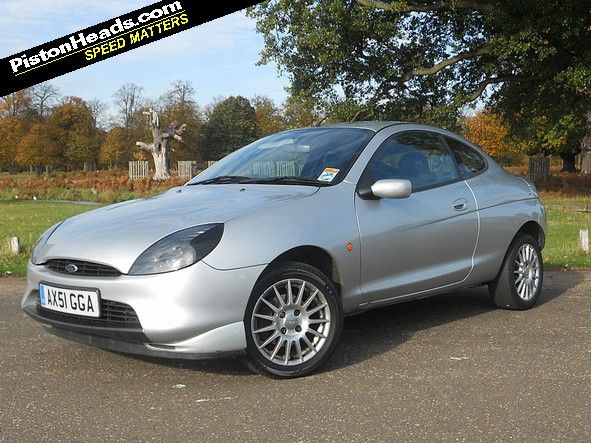 Faced with a scrupulously reliable fleet, Mr Garlick's been forced recently to write about the treasures hidden in the service histories and owners' handbooks of his trusty steeds in order give us all something to read in
his PH Fleet updates
.
Fortunately, in the context of having stuff to write about at least, my Puma hasn't been quite so perfectly behaved. And it had all been going so well, too. I'd been quietly smug about the little Ford's continuing reliability, especially given its infrequent use – we've made sure it gets a run at least once a week, but it has been spending a lot of time sitting on the drive – but one morning that all changed.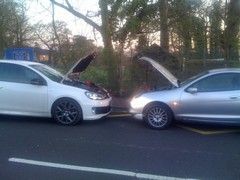 Flat battery sorted courtesy of PH Golf
Riggers, we have a problem
"There's a problem with the Puma," said the OH over the phone, as I was 20 minutes into a 35-minute commute – too far to turn back. It seemed the Puma was almost entirely dead electrically. So while Mrs Riggers took the bus and I sat at work frustrated that I couldn't go back and sort it straight away, I looked to Twitter for a spot of help (thanks in particular must go to
@ProjectPuma
here).
The general consensus seemed to be, as I hoped, nothing more serious than a flat battery. This indeed proved to be the case as I arrived back home that evening, jump-leads in hand. In fact, re-starting the car was a fairly simple matter, aside from the difficulty of shoving it singlehandedly out of the four neat depressions left in my driveway where the wheels go after nigh-on 30 years of constant use. And aside from failing to put the battery cover back on the PH Fleet Golf before shutting the bonnet and thus almost permanently wedging it into a semi-closed position, from which it was most reluctant to budge.
Sorted
Car started and my own incompetence sorted, a quick spin around the local country lanes brought a bit of charge back into the battery and reminded me just how much fun the Puma is to hustle along. Not at ten-tenths (my elderly clutch, suspension that I still haven't sorted and less-than-marvellous brakes preclude this anyway), but at what you might call a healthy lick.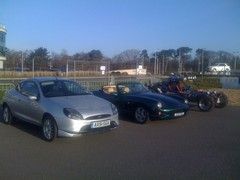 Puma vs TVR vs Sand Rail at M-BW SS
The big worry, of course, was what was draining the battery, and whether the problem would reappear. We racked our brains and came to the conclusion that the aftermarket radio, which occasionally decides to remain on, but without any display, was probably the culprit. Whatever the reason for the drainage it hasn't – touch wood – reared its head since.
Sort of...
There has been another problem, mind you – the ABS and traction control warning lights have decided to intermittently come on, though this seems to be mostly when the car's been rained-on for a prolonged period of time.
Whatever the cause, it's something to add to the list of things to look at when I get it serviced ahead of its MOT, the renewal date for which - I note with dread – is due in the next month or so...

---
Fact sheet:
Car: 2001 Ford Puma
Run by: Matt Rigby
Bought: June 2011
Purchase price: 1,000
Last month at a glance: Mysterious flat battery appears to be a one-off. So far...

---
Previous reports:
Time to get AX51 GGA spruced up with a spring clean
Continental jaunts and Corrosion block for Riggers's Puma
Riggers is finding it tough to trust with his new Puma
Gassing Station | General Gassing | Top of Page | What's New | My Stuff