Friday 15th June 2012
SOTW: Audi A6 Avant
In honour of Audi's Le Mans successes, Shed picks an A6 from the year of Ingolstadt's first victory en Sarthe
---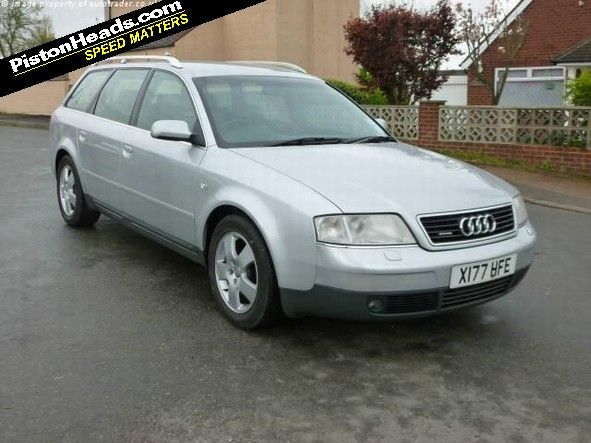 Provided you haven't been sitting around with your head in a bucket of sand for the past couple of months, it's likely that you'll be at least vaguely aware that
a certain moderately famous endurance race
is taking place this weekend.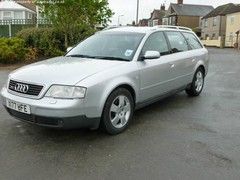 You will also be aware, no doubt, that Audi has dominated the race for the past decade, winning every event but two since the turn of the millennium. So it makes sense that we should honour such a roll of victories with an Audi Shed of the Week for Le Mans weekend.
As it happens, Shed's been keeping its metaphorical eyes peeled for an appropriate C5-generation Audi A6 for quite a while now, largely because I have a bit of a soft spot for them. I know they consistently lost out in contemporary magazine tests to BMW and Mercedes, but to me they represent the zenith of Audi cool.
This A6 comes from a time when the cars from Ingolstadt were not over-designed inside and out, the interior layout was still relatively simple, and choosing one was still a cool and left-field alternative to a mainstream exec. A bit like buying a Saab used to be, but without the overtones of sandals and architecture. It was also before Audi drivers developed their reputations as c*cks...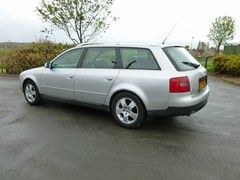 This particular model is spot-on as an example of the A6, too. It's an Avant for starters, which makes it automatically slightly cooler than a saloon version. It's also the 2.7-litre 30-valve bi-turbo V6, which means it gets a healthy 230hp.
As PHer BigTom85 put it when he dropped me a note having spotted today's SOTW: "A detuned RS4 engine, massive lugging capability, proper build quality...I like."
Quite so, BigTom. We like, too.
This particular car certainly looks as if it's covered every one of its 147,410 miles, and it only has a few months tax and MoT left, but it has a full service history, and a list of equipment as long as a long man's arm. For £999 it's surely quite a lot of car for the money...
£999 2000 Audi A6 2.7 T Quattro 5dr Avant
NO OFFERS! !!! 5 Doors, Manual, Estate, Petrol, 147,410 miles, Silver, MOT till 09/2012, TAXED till 09/2012, Rear Parking Sensors, Xennon Headlamps, Remote Central Locking, Front Foglamps, Multifunction Trip Computer, Black Sporty Leather Interior, Leather Sports Steering Wheel, ABS, Adjustable steering column/wheel, Air conditioning, Climate Contol, Anti theft system, Central locking, Electric adjustable front seats, Cruise control, Driver airbag, Electric mirrors, Electric windows, Front armrest, Head restraints, Headlight washers, Leather seats, Lumbar support, Metallic paintwork, Passenger airbag, Power assisted steering, Side airbags, Sports seats, Traction control, Roof rails, Radio Cas with CD Changer, BOSE Sound System, 147,000 Miles with full servicing, Spare Keys, LOW PRICE AS I NEED FAST MONEY. £999
Gassing Station | General Gassing | Top of Page | What's New | My Stuff