Friday 22nd June 2012
Pic of the Week: Polestar Volvo S60
The Swedes don't go mad every day, so when they do it's got to be something to celebrate
---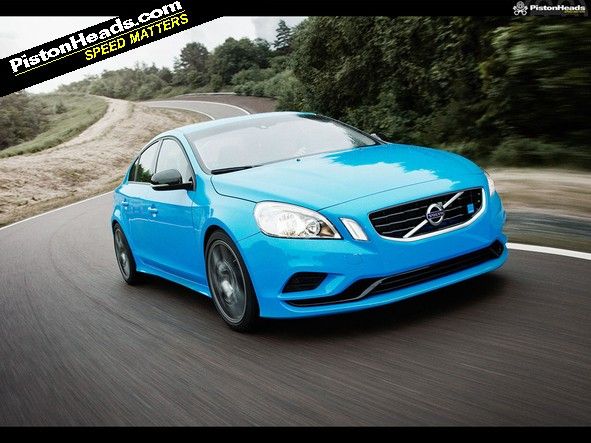 When we drove the fabulously blue - and fabulously powerful -
Volvo S60 Polestar Concept
earlier in the week, we came away mightily impressed.
So impressed, in fact, with Volvo's 508hp super-saloon that Editor Trent felt moved to write and publish his piece before the official photographer on the day was able to file the the images from the event!
This made us pretty much the first folks with a drive story on the car (cue smug faces in the office), albeit a little short of images. That's been rectified now with some plusher photography, including this ice-blue gem, which we reckon would complement the desktop of any PHer with a penchant for fast Volvos. Enjoy...
Traditional (4:3)
Computer widescreen (16:10)
TV widescreen (16:9)
Portrait (smartphone etc)
Gassing Station | General Gassing | Top of Page | What's New | My Stuff