Wednesday 11th July 2012
Time for Tea? R500 vs 996 GT2
Caterham vs Porsche - like a Yorkshire terrier snapping at a rottweiler's heels...
---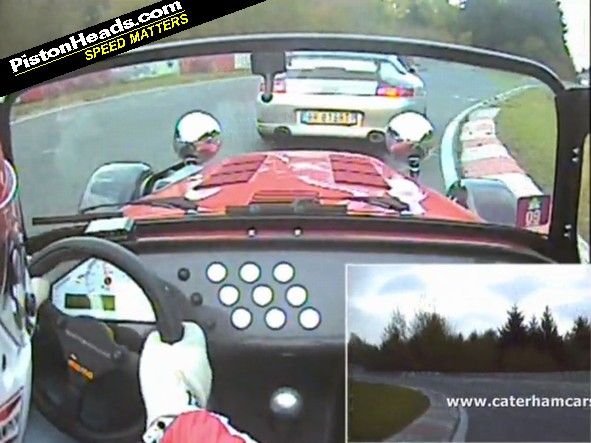 It's quite an old video, this one, having been shot way back in 2009. But 8m 29s of a buzzy little 500kg
Caterham R500 terrorizing a 996 GT2
around the Nurburgring is always worth a look, even if you've seen it before.
Although the GT2 clearly has the legs of the Caterham on the straights, it simply can't keep up on the tighter sections, even when the driver is indulging in some, er, rather lairy cornering techniques.
Talking of the driver, it's one Dario Margutti of Mythos Cars, the Italian distributor for Caterham and Gardner Douglas (you may remember him from this equally heroic Gardener Douglas GD70 video). A man with balls of tungsten, clearly...
Thanks to PHer Plotloss for reminding us of this fab pair of videos...
Gassing Station | General Gassing | Top of Page | What's New | My Stuff