Thursday 12th July 2012
Chris Harris video: Driving the Pagani Huayra
Is the Huayra a suitable successor to the legendary Zonda? There is only one way to find out...
---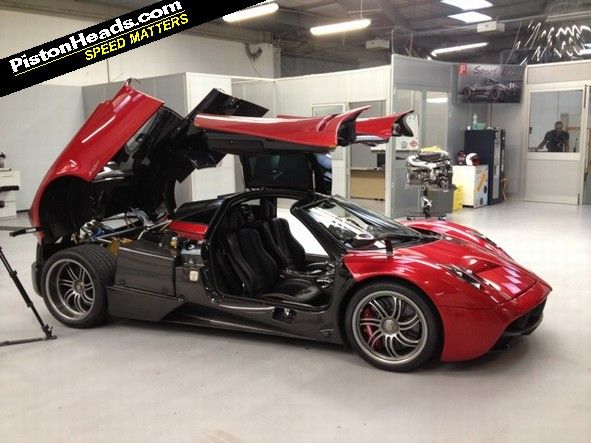 It is 10 years since I first drove a Pagani. It was a 7.3-litre Zonda S and, from the moment I rumbled up the road in it – just like everyone else who did the same that day – I knew it wasn't like any other macro-volume supercar.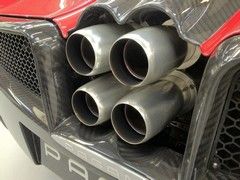 It was exquisitely assembled, the carbon tub had a sheen and luxury not seen before on a street car and the noise from V12 was more angry than a Lambo's.
That engine was, and still is, the key to Pagani's success. Instead of attempting to build his own engine, he went to AMG and asked to use the company's vast V12. It immediately gave the car an interest factor and a solid, reliable foundation. And it went like stink.
The Zonda went on to become a legend and it established Pagani as the newest entrant in the supercar sector, right at the time the hypercar was being born. It was the perfect platform from which to launch ever more powerful and expensive versions of the car.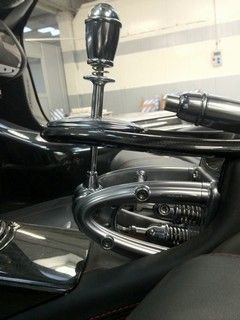 Last year, Pagani unveiled the Huayra
, to a global chorus of "Jeeeeepers, that's not pretty." The fact that it used a 730hp turbocharged engine only added to suspicions that the Huayra was not a fitting replacement for the Zonda. Just to be clear, I was one of the doubters.
Then Davide Testi dropped by the restaurant we were eating in last Wednesday at 10pm in a Huayra, and the village came to a standstill. The car was dark red, and it looked like heaven on four wheels. My scepticism looked misplaced.
We're going to do something more extensive with the car later in the year, so this was a first drive on some quite tight roads. You will see that the Huayra left quite an impression.
---
Gassing Station | General Gassing | Top of Page | What's New | My Stuff