Friday 13th July 2012
SOTW: Jaguar XJ6 LWB
Shed fancies the chauffeur treatment this week, with a stretched XJ
---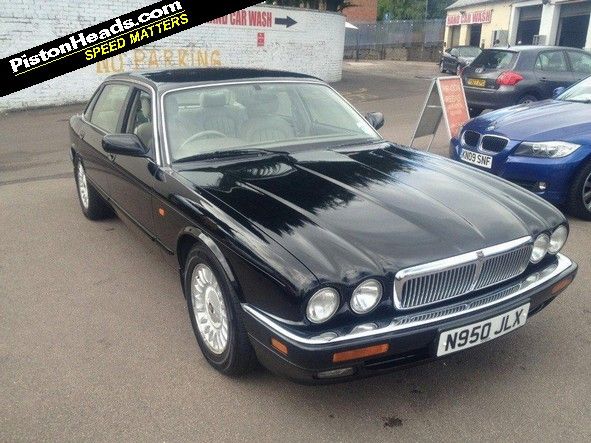 Motoring pleasure comes in many forms, and you don't always have to be behind the wheel to enjoy yourself in a car. And no, we're not talking about a steamy back-seat fumble; Shed would not be so indecorous as that.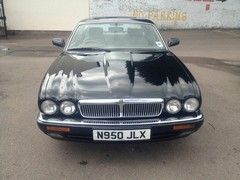 No, we're talking about the pleasure of being driven as you lounge luxuriously in the back seat of your executive limo, checking out the latest share prices in the FT or possibly hiring and firing on the integral carphone.
Of course, if you're casting around in the ratty dungeons of Shed of the Week territory, you're unlikely to be on the board of a FTSE 100 company, but it is nice to at least fantasize, and age has done little to diminish the classy appeal of today's SOTW.
Sure, the 3.2-litre AJ16 is the least powerful of those available in the X300 XJ6, but this refined-looking black number is the long wheelbase version, so you get to enjoy the much-needed extra legroom in the rear for that bit longer, as James takes it easy cruising you back to the Home Counties after a hard day in the city.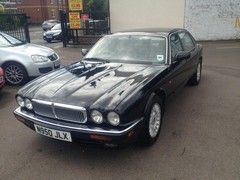 This particular example seems to have a little blemish on the rear bumper chrome, and the fact that the radio isn't working is an irritation, but it appears to have done just 59,000 miles, comes with plenty of history and the leather upholstery looks almost new (at least in the pictures).
And if the idea of hiring a driver is too much for your wallet (though at only £995 for the car it might make an interesting alternative to buying a £90,000 executive saloon and losing £30K in first-year depreciation) you could always don the peaked cap yourself and make the car earn its keep...
Advert is reproduced below
£995 Jaguar XJ 3.2 4DR AUTO LWB 1996
4 Doors, Automatic, Saloon, Petrol, 59,000 miles, Black, MOT-01-2013. Low mileage LWB Jaguar in black ,with service history and lots of old MOT,s 96 N reg car Tax end DEC 2012 MOT jan 2013 Not a rusty old thing , Radio not working , Drives well ,ready to go , Call phil direct on 07768 780777 for further details on this vehicle ABS, Adjustable steering column/wheel, Alloy wheels, Central locking, Leather seats, Remote locking, Solid Paint. Insurance Group:18. £995 p/x to clear
Gassing Station | General Gassing | Top of Page | What's New | My Stuff