Wednesday 18th July 2012
Caterham: the future
Seven still 'core' but new road car is crucial to brand's survival and it might be built outside the UK, says Caterham's new boss
---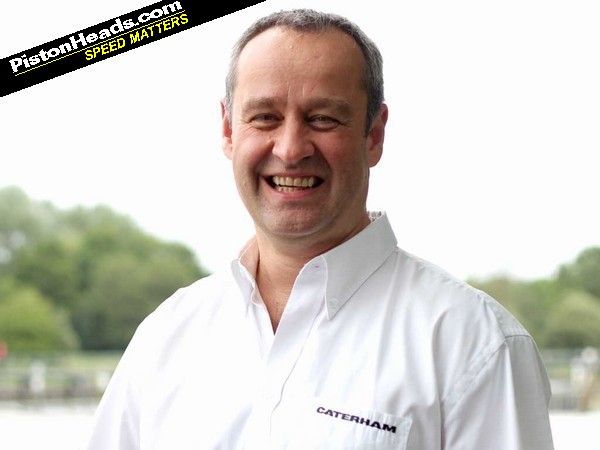 Caterham's
new boss
Graham Macdonald has literally moved one office up from where he was as financial director but his new job at the top leaves him with, as he admits, big shoes to fill.
The recent departure of Ansar Ali lacked the scandal of Dany Bahar's exit from Lotus and while Caterham isn't facing dramas quite as significant as those in Hethel Macdonald clearly has some battles ahead of him, not least how to move Caterham on from dependence on the Seven and its endless derivatives.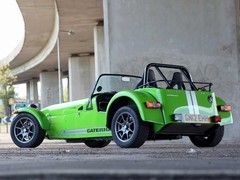 The closest to a new model in recent memory
On a visit to PH Towers earlier today
Macdonald
admitted that Caterham had 'stalled' over the last couple of years, with a lack of new products beyond the 'parts bin' (his words...) but still wonderful Supersports. Cars like that can only keep Caterham going for so long though, Macdonald candid about progress with ongoing plans for a new road car and where he wants to take the company, including possible manufacture outside the UK.
Earlier in the year Ali revealed to us that the new road car would be in the £40-£50K bracket, sub-1,000kg, driver focused, front-engined, rear-driven and based around a monocoque tub of some description. He also declared his preference for a normally aspirated engine, without ruling out the possibility of supercharging, a la SP/300.R.
And it would seem Macdonald has picked up this baton and, broadly, this continues to be the basic blueprint that he will carry through to fruition. But will it be built in the UK? Possibly not says Macdonald, with an accountant's eye to profitability and exchange rates, though Caterham's British identity will be maintained wherever it's constructed he insists.
He's still open-minded about what'll be under the bonnet and apparently six-cylinder engines have been considered. But it'll more likely stick to four, with the necessary extra performance delivered by supercharging.
The ghost of the 21 does still linger though, this being the last time Caterham tried its hand at a road car and, by any measure, a spectacular failure.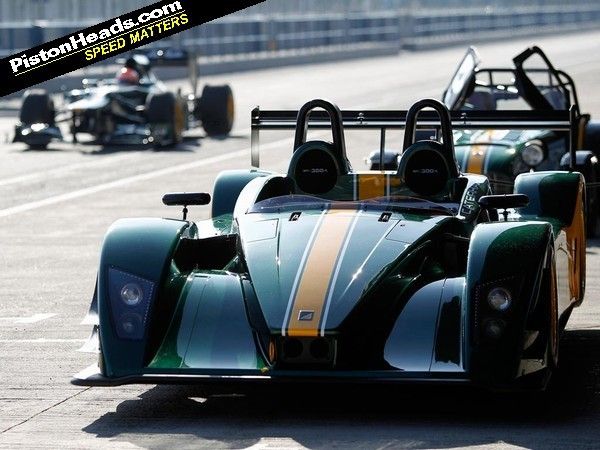 Track only SP/300.R could bridge gap to F1
Macdonald faces a tricky dilemma too. Visit the showroom just behind Caterham station and, in isolation, it would be easy to paint the brand as a retro 'they do make 'em like they used to' Morgan-esque operation. And yet, at the other end of the scale, you've got
an F1 team
and outspoken figurehead in the shape of
Tony Fernandes
ready to shake up the established order. Bridging the gap twixt the two is a challenge that will require more than just a few SP/300.Rs, and while motorsport is clearly important to Caterham, Macdonald's focus is on the road car business.
Seven variants will continue to come but, clearly, the new road car carries a heavy responsibility. And, as the Exige S proves, great product alone isn't always enough to translate critical praise into sales success. Interesting times and tomorrow Macdonald will assert his position with a year zero strategy meeting with Caterham's senior managers in an attempt to nail down what the brand stands for and how it will progress under his leadership.
Gassing Station | General Gassing | Top of Page | What's New | My Stuff