Wednesday 8th August 2012
PH Blog: bye-bye PH
Riggers drives off into the sunset
---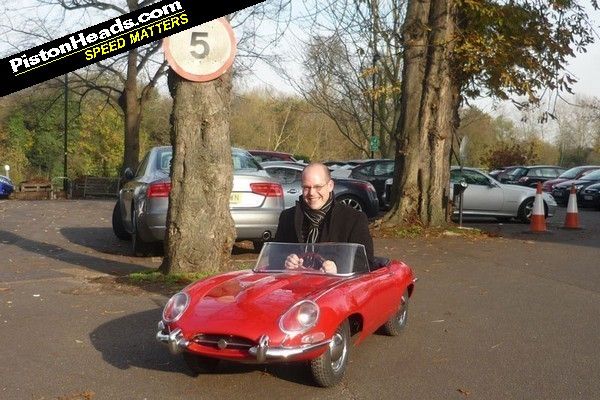 Today is my last day at PistonHeads and, I freely admit, I'm a little choked-up about it.
Writing about cars is something I've wanted to do pretty much ever since I learned to string a sentence together (some of you are probably still waiting for me to get the hang of that bit) and, ever since I landed a PH seat three years ago, I've been privileged to hold what must be one of the best jobs a car nut could have.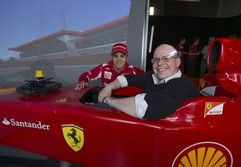 Bothering F1 drivers all part of the job
Whereas if you work for a normal motoring publication you might find yourself testing the latest Kia yawn-box or writing a news piece discussing the finer points of the new Volvo V40's pricing structure, the stuff we get to do on PH is generally more juicy.
It's also infinitely and hilariously varied. One day you could be testing a half-size replica of a Jaguar E-Type, the next you might be off to Japan to try a Mugen-tweaked Honda Civic, or buying a ratty £1K Ford Puma...
I have, in short, been able to do all sorts of hilariously brilliant stuff. Highlights? Enjoying a pint in the Kentagon at Brands Hatch having snatched a podium inthe Caterham Academy race was pretty good, as was the pre-dawn run through London in some brilliant supercars before Wilton House in 2010. And the afternoon in Yorkshire with three very lovely 911s will always make me smile.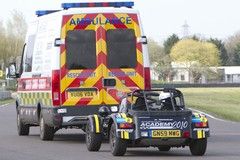 Riggers' racing career had ups and downs!
But the best thing about PH is, has always been, and always will be, its members. The sense of community and camaraderie, be it in the forums or at a Sunday Service, is what makes PH such a brilliant and absorbing site. And though I will be leaving the PH editorial team I will most definitely remain a PHer.
But I've often said that one day I would have to get a grown-up job and sadly that time has come - I'm off to become a sub-editor and correct other people's spelling for a living. But my three years here have been a blast, so thank you.
Riggers

Gassing Station | General Gassing | Top of Page | What's New | My Stuff