Friday 7th September 2012
Pic Of The Week: Countach!
Its name is an expletive for crying out loud, what more do you need to know?
---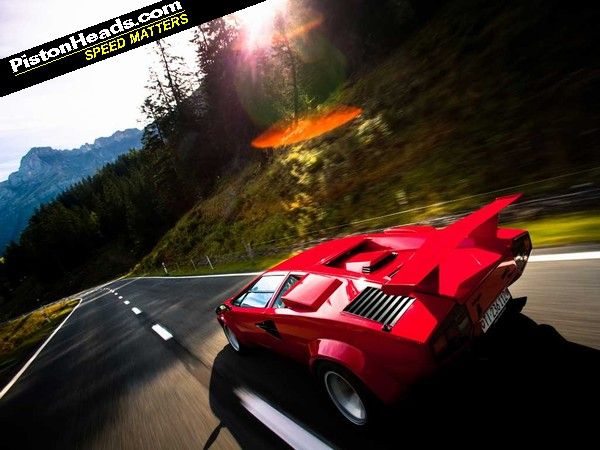 OK, so this is the definition of a POTW easy win. But when our colleagues at
Classic & Sports Car
kindly gave us permission to use some Lambo shots commissioned by them and photographed by Malcolm Griffiths it was clear we had some pretty special pics on our hands.
David Vivian's wonderfully evocative PH Heroes piece on the car many of us had on our bedroom walls a few years back celebrated some of the stories that make the Countach such a legend. But it's always the car's visual impact that leaves one reeling, Griffiths' pics absolutely the stuff of dreams. Choosing one from the selection was difficult but this one, to us, sums up the 'I want to be there, doing THAT!' spirit best of all. So. Reprise that peeling, sun bleached poster of old in stylish digital form on the electronic device of your choosing, courtesy of Pic Of The Week. Click below for the downloadable version to suit your needs...
Traditional
Computer widescreen (16:10)
TV widescreent (16:9)
Portrait (smartphone, etc)
Gassing Station | General Gassing | Top of Page | What's New | My Stuff