Tuesday 11th September 2012
Chrysler prices SRT Viper: 640hp for £62k
...but getting hold of one promises to be rather tricky.
---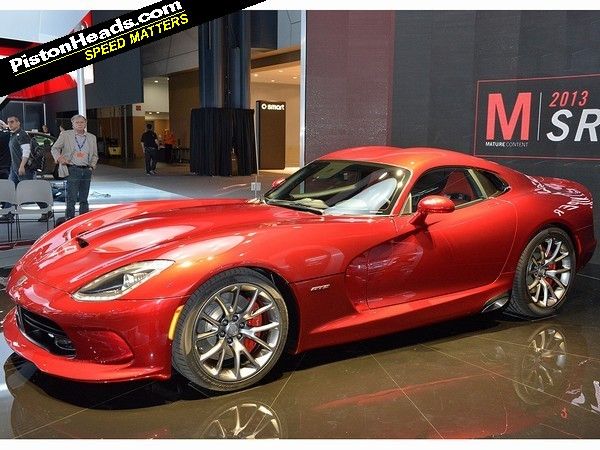 Chrysler has revealed US prices for the 2013 SRT Viper – and, with a starter of $99,390, it becomes the firms' most expensive model ever, with ease. It is $10,000 more than the old Viper too, which went out of production in 2010. But it is also, by British standards, a bargain.
There will be two launch variants of SRT Viper, revealed Chrysler at a big new model extravaganza last night: that base car, and a more luxurious Viper GTS, which will cost $122,390. Both prices include s $1,995 delivery charge – this is twice that of other Chryslers, because the Viper isn't transported by rail, but instead goes direct to the dealer from the factory in a truck.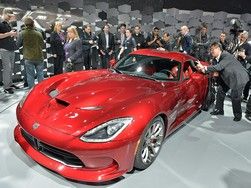 Chrysler does add one proviso: because it hasn't released fuel economy figures of the new car, any gas-guzzler taxes can't be added on. Let's face it, though, it IS going to be hit by them. Expect a hike of around $1000 by the time it reaches showrooms, then.
Of course, dollars don't mean much to Brits. Converted in sterling, then, the SRT Viper costs £62,044 and £76,420 respectively. Bargain, huh? Well, hold your horses...
See, the SRT Viper seems set to be a waiting list car, through both being in much demand and in limited supply. Chrysler plans to build just 2000 of them each year, at the Connor Avenue plant that's been home to the Viper since 1995. Any muscle car-seeking Brits may thus have to join a lengthy queue (with your bargaining power much reduced by the complexity of getting it to you…).
It's not even all that easy for US buyers either, because not every Chrysler dealer will be selling it. Fewer than 20% are likely to retail the 640hp beast, due to Chrysler's decision to charge each dealer a one-off fee of $25,000 for the rights to retail it. They will also, reports Automotive News, have to undergo specific model training. Similar to the Nissan HPC dealers that retail the GT-R, the SRT Viper is intentionally being positioned away from the mainstream.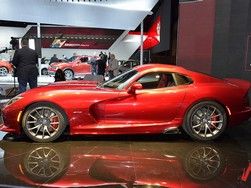 The dealers that do decide to sell it will accept orders from November 2012, the same month production is scheduled to begin. As a reminder, this will be of an 8.4-litre all-aluminium V10-powered car, which produces the most torque of any normally aspirated engine in the world – a mighty 600lb ft. 
A big-engine, big-hp bargain, then. Indeed, as US sources point out, the SRT Viper is actually cheaper than the Chevrolet Corvette ZR1 arch-rival matching it on hp: that costs from a scorching $113,575. Or, just under £70k…
Gassing Station | General Gassing | Top of Page | What's New | My Stuff