Friday 21st September 2012
Honda WILL make a new Civic Type R
Its mission: to be the fastest FWD car around the Ring
---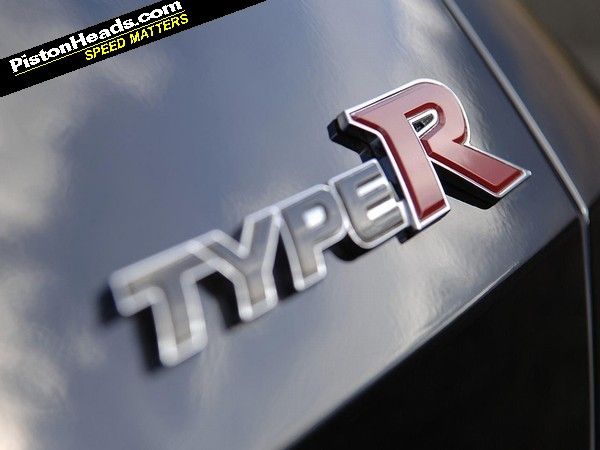 Honda CEO Takanobu Ito has confirmed a new Civic Type R is on the way – and he wants it to become 'the fastest front-wheel drive car around the Nurburgring'. 
The firm appears set to achieve this by replacing the old 2.0-litre VTEC, finally killed by emissions regulations, with a brand new 1.6-litre turbo motor. This is the engine Honda's developing for its new WTCC World Touring Car entry, which is to race for the first time next month at Suzuka.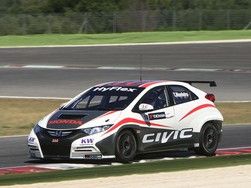 WTCC is the driving force
In racing spec, the engine is expected to produce around 310hp and rev to 8500rpm. If Honda wants it to be fast on the road too, it won't be dialling this back too much – making this potentially the highest-output 1.6-litre turbo on sale?
Of course, Honda hasn't confirmed anything more than that the Civic Type R will use 'technologies developed through Honda's participation in the WTCC'. But why else would it go to the vast expense of developing an all-new 1.6-litre turbo just for motorsport? Downsizing is currently all the rage, too…
The car will be built in the UK at Honda's Swindon plant, and is likely to be a key product of Honda's decision to give Swindon's engineering team more of a leading role in developing European-focused cars. As such, expect a model better suited to British roads.
It does, of course, appear to mean the end of the high-revving normally-aspirated VTEC, at least for now. You sense Honda would have preferred to stick with VTEC, but regulations have forced its hand, hence the move into WTCC racing. What better platform to develop an engine that's true to your roots than in motorsport?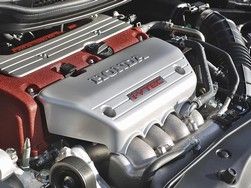 The engine as an objet d'art
The only pity is the wait we have in store: Honda says it won't be here before 2015, which is a jolly long time to wait for a hot version of a model that's already on sale. It had better be good: such an extended development time suggests it will be.
In other Honda news, the firm has revealed plans to develop a Nissan Juke-rivalling compact SUV, a new fuel cell vehicle that (unlike the FCX Clarity) will come to Europe, and a trio of new hybrids. The one-motor hybrid aims to be the world's most fuel-efficient hybrid of all, while the two-motor system will be used for mid-size vehicles.
There will also be a clever 'super handling all-wheel drive' three-motor hybrid system that the new NSX will use. Alongside this new supercar will be a new super sports bike, to take on the mighty BMW S1000RR.
These product developments are part of Honda's highly ambitious growth plans. It wants to boost global customers from 23.9 million to 39 million – a 60 per cent rise. And if Honda deems a new class-dominating Civic Type R a key part of this plan, that's fine by us.
Gassing Station | General Gassing | Top of Page | What's New | My Stuff