Tuesday 25th September 2012
Time for Tea? Group B Audi Sport Quattro
You won't find any Mini Coutrymans in this rallying video...
---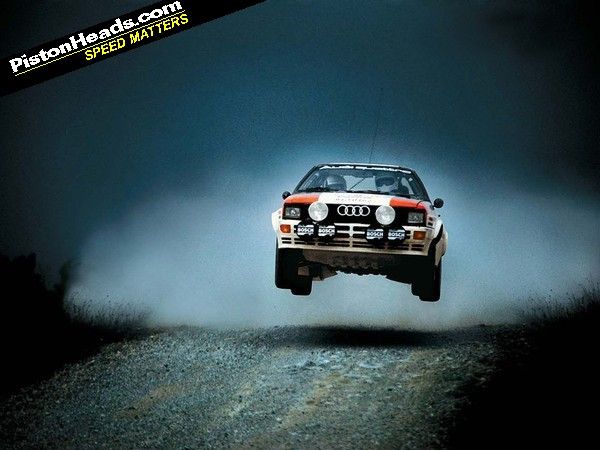 Rallying is in the doldrums. Both the number of manufacturers competing in the WRC and the amount of people watching it are dwindling. Media coverage is pretty abysmal. The sport desperately needs something to rekindle the interest of marketing folk and the man on the street.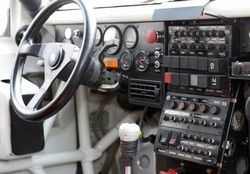 Which one for the heated rear window?
Today's Time for Tea? reminds us of a time when droves of fans made their way to the remotest rural locations to catch a glimpse of driving gods doing impossible things in iconic cars. And few are as iconic as the Audi Sport Quattro, one of the definitive cars of the Group B era.
Group B was banned as it was deemed too dangerous. When fans and competitors are dying at events, something undoubtedly has to change. But the very fact the cars and drivers from the '80s are still being discussed and revered to this day demonstrates what a thrilling era of rallying it was. Can you imagine motorsport aficionados discussing the first time they saw a Mini Countryman WRC in thirty years time? Exactly.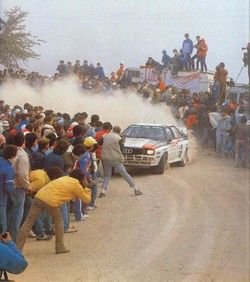 Eek
The Audi Sport Quattro and cars of its ilk (Lancia Delta S4, Ford RS200, Metro 6R4) fascinated and entertained a generation of fans. Sit back and remind yourself why with this
video
, and let's all hope rallying can produce something equally captivating in the near future.
Gassing Station | General Gassing | Top of Page | What's New | My Stuff